Description: 150 mm straight pliers - red
Universal straight pliers with a length of 150 mm. They have serrated jaws, which provide a firm grip on small parts and the cutting part. The product is widely used in the workshop, service, home, insulation, as well as in cutting various types of wire or holding parts, mechanical parts.
Specification of pliers
Colour: red
Type of pliers: straight
Length: 150 mm
Handle: rubber
We also offer other tools.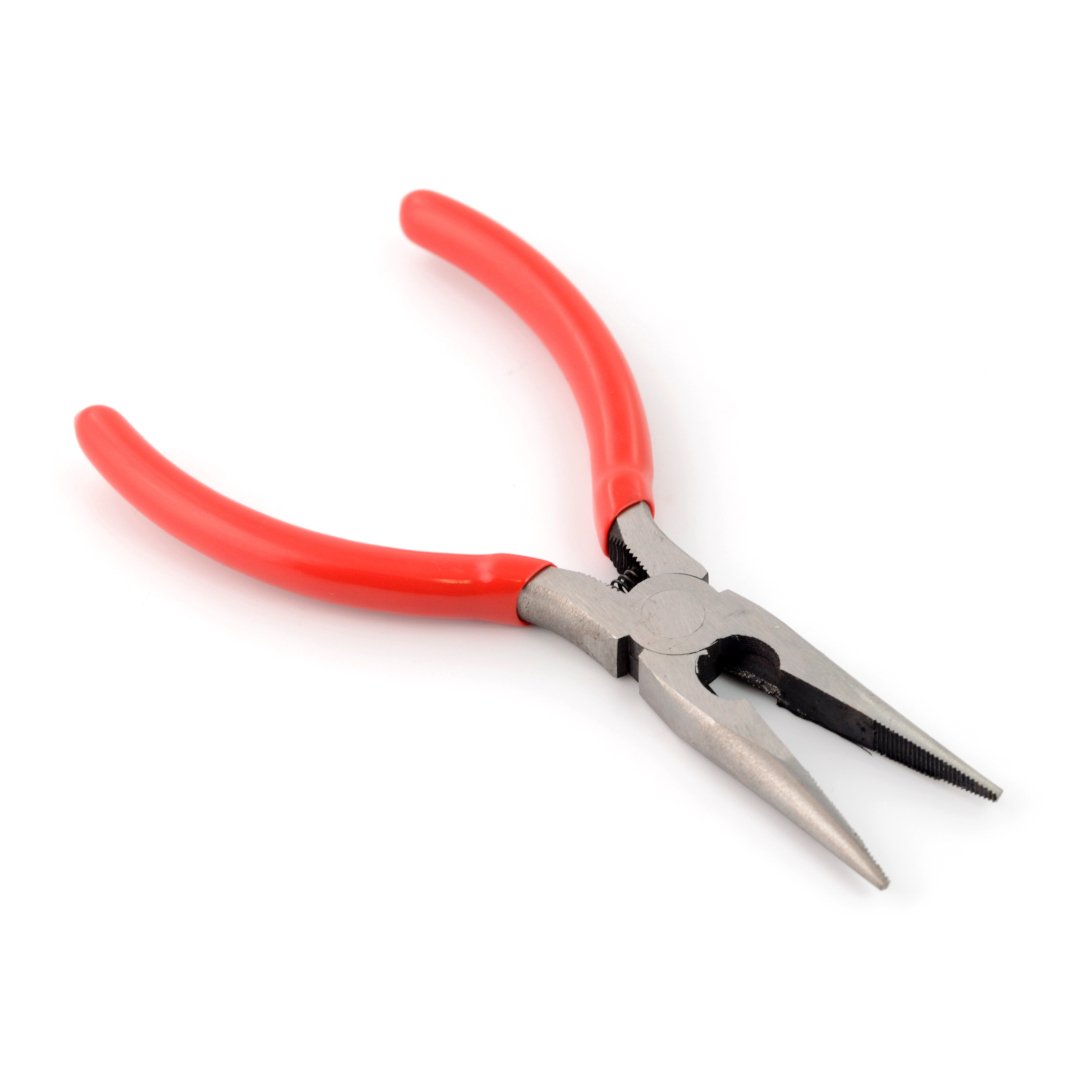 Straight pliers 150 mm - red.