Description
The device is equipped with Flir Lepton sensor, which allows you to distinguish between cold and hot places. The camera reads temperatures ranging from-25 °C to 380 °Cwith a sensitivity of0.1 °Cand displays the image and the temperature on the built-in2"screen and also records the data on the memory card.
What does the camera see?
The device shows an image of reality, as can be seen through electromagnetic waves with a frequency slightly lower than the human eye. Because of this, instead of colors on the display you can see the temperature of the environment. The camera detects temperature in the rangefrom -25°Cto 380 °C with an accuracy of 0.1 °C. The following are pictures was taken in IR.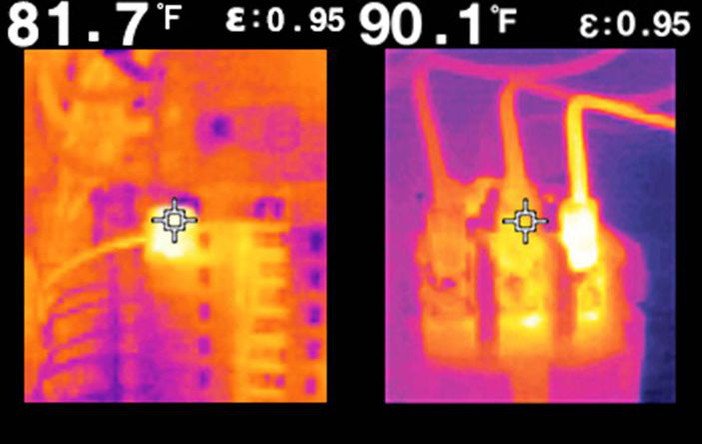 Photos taken by camera with the Flir TG165.

What's in the kit?
Thermometer Flir TG165 with 2" display

Strap
Charger
USB cable
Memory card 8 GB
The user manual
Specification
Feature
Description

The temperature measurement range

from -25

°C

to 380 °C
Sensitivity:
0,1

°C

The ratio of the distance from

the measured object

24:1
Screen
2"
Reaction time
150 MS
Memory
Attached memory card 8 GB
Charging
Charger included
Dimensions
125 x 80 x 24 mm