Product Description: Tin LC60 100 g / 3,00 mm
AlloySn60Pb40produced in the first melt of tin and lead, in a continuous process of casting without air, then extruded.Soldering tinhas a diameter of3mmand is locatedin a reel of100 g.Cynel solder is mainly used in electronics industry, for production of standard electronic devices and components, electrotechnics. Precautions should be taken when using this product.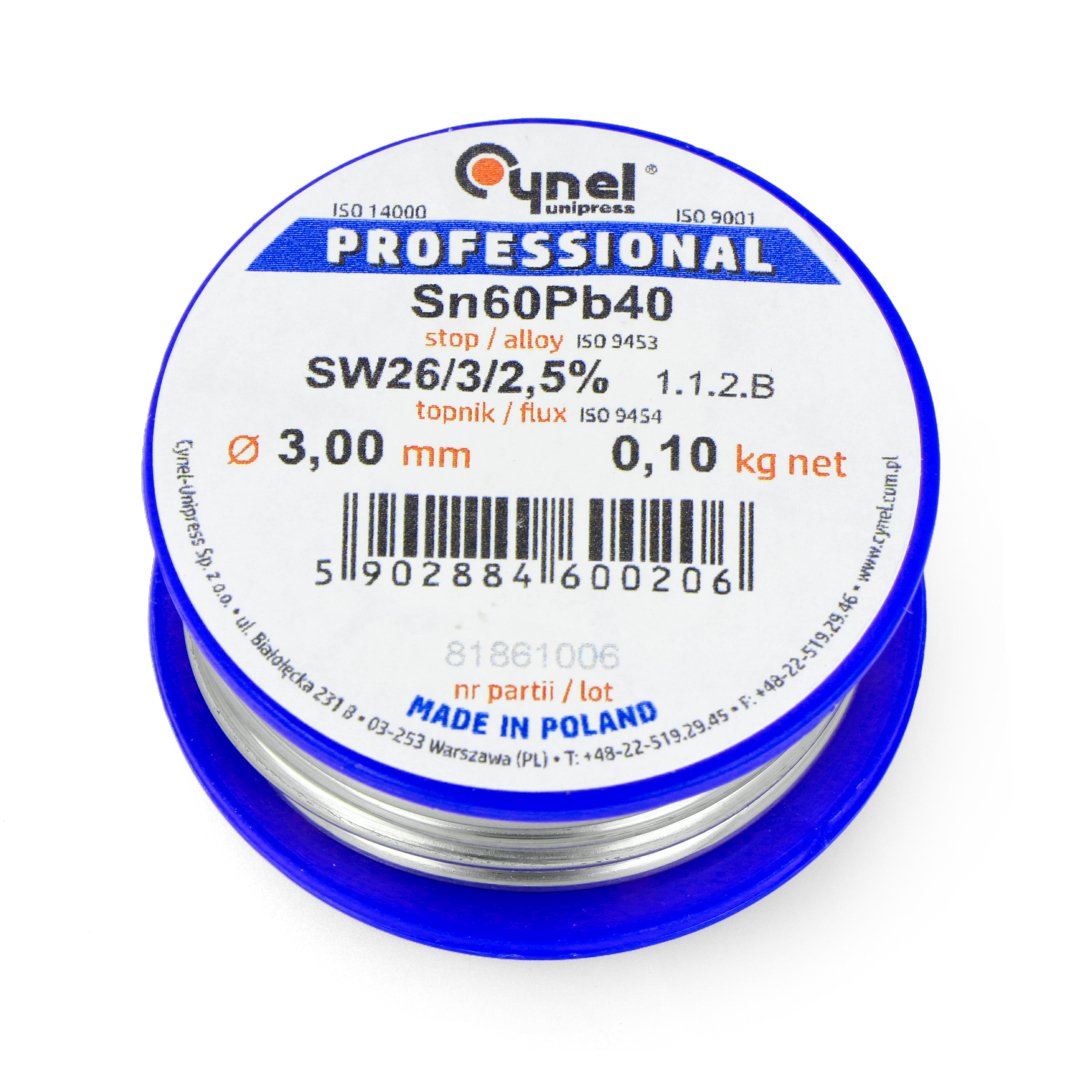 Cynel tin LC60 100 g / 3,00 mm.
Specification of Cynel solder
Type: LC60-FSW26
Tin content:

59,5% to 60,5%

Lead content

39,5% to 40,5%
Working temperature: from 320°C to 420°C
Melting point: from 183°C to 190°C
Diameter: 3,00 mm
Weight: 100 g