Product description: Fingerbot - black - Adaprox ADFB0101.
Fingerbot is a device that enablesremoteandmechanical control ofvarious buttons and switches using voice assistants and dedicated application. Its functionality can be further extended by the Adaprox Bluetooth bridge, which allows you to operate morevoice assistants, including Amazon Alexa and Google Home. It allows for quick and easy modernization of everyday devices. It communicates with your smartphone usingBluetooth 4.2technology.
Fingerbot is widely used in theautomation of home devices. It is used, among others, as a vacuum cleaner controller, remote light switch or air conditioning. It also makes it possible to switch on the coffee machine in the morning - and all thiswithout having to leave the bed. Simply use the app to set the time at which the machine is to be woken up and Fingerbot will start it for us.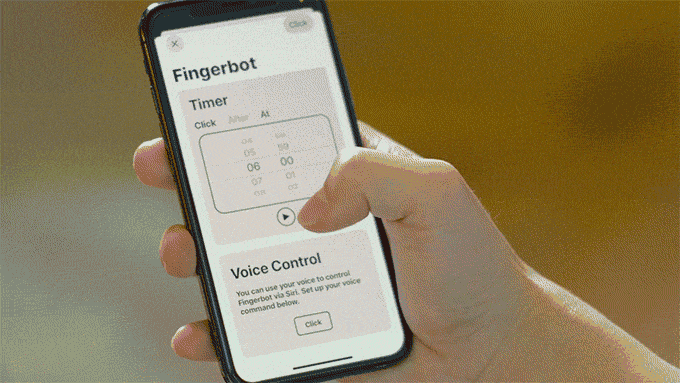 Controlling the Fingerbot
The manufacturer offers the user several control options:
voicecontrol, thanks to the integration of Adaprox with Siri and Google Assistant voice applications
wirelessviaAdaprox, in combination with Bluetooth communication
usingFingerbot Bridge, which allows you to control your device over the Internet from anywhere in the world
waking upat a certain time, thanks to a timer setting and a block alarm.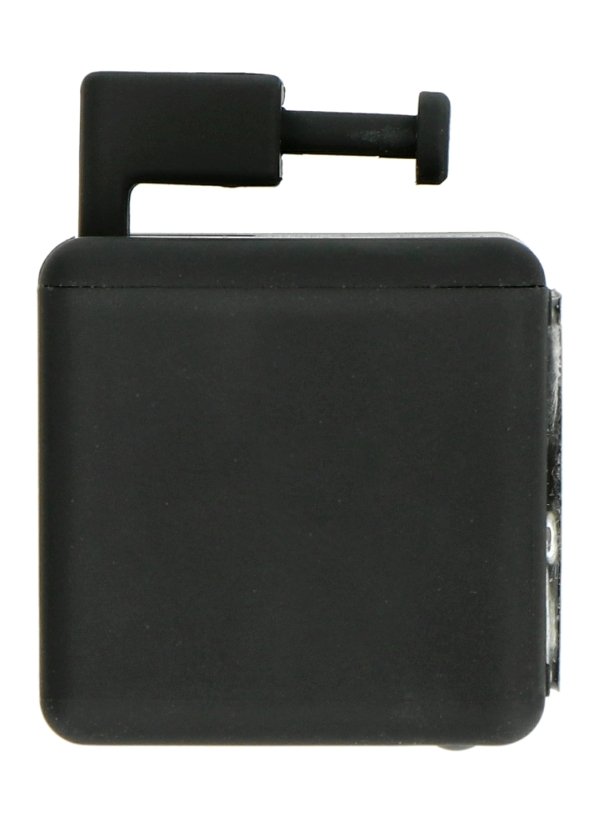 Thanks to its modulardesign, the robot can be easily adapted to the task at hand. It has aninterchangeable arm, which can be replaced by any arm available in theFingerbot Tool Pack(Fingerbot Tool Packavailable for purchase separately). For more demanding users, you can design the arm yourself and print it out witha 3D printer.
The principle of the Adaprox Fingerbot Tool Pack
The Fingerbot performsmechanical work, commissioned by the user. It has a mechanism responsible for moving the arm, which imitatesa button. The module is equipped with a 500 mAh lithium battery, ensuring comfortable use of the Fingerbot for up to 6 months (with 4 clicks a day). Standby time on one charge is even 347 days.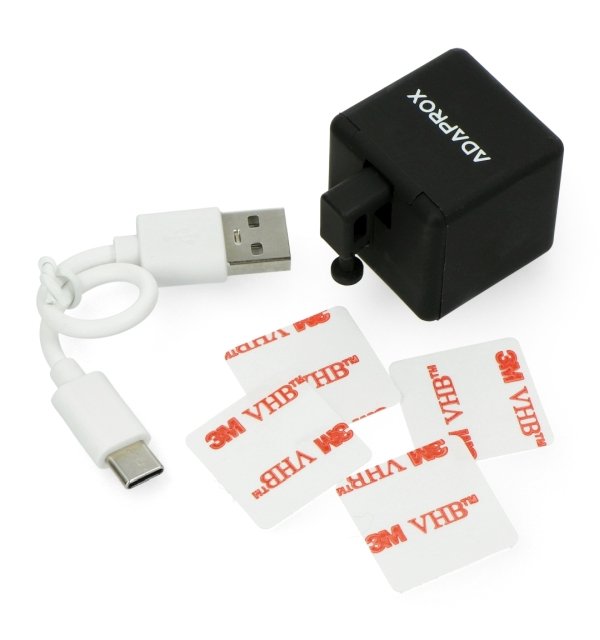 The set includes the Fingerbot robot, charging cable and 4 double-sided tape fasteners.
Fingerbot technical specifications
Colour: black
Battery capacity: 500 mAh
Power port: USB Type-C
Charging time: 1h
Wireless protocol: Bluetooth 4.2
Operating temperature: -10°C to 55°C
Weight: 32 g
Dimensions: 32 x 32 x 32 mm
Set contents
Fingerbot
Charging cable
Double-sided fixing tape - 4 pieces.