Product description: eMMC32GB eMMC memory module with Android for OdroidC1+/C0
Memory moduleeMMCv.5.1 with pre-installedAndroidfor OdroidC1+ andC0 minicomputers.It has HS400 interface with 8-bit DDR mode. The uploaded system allows you to work with the product right out of the box.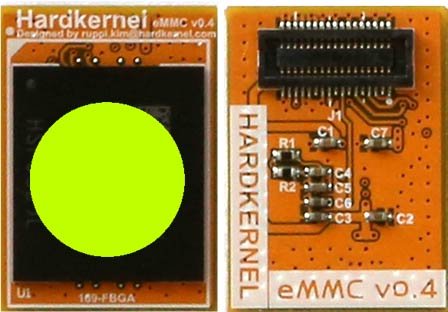 32 GBeMMC memorymodule with Android system.
In our offer there are also other eMMC memoriesforOdroid minicomputers.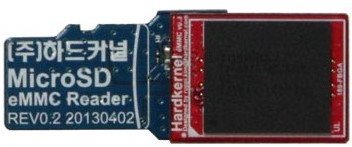 Adapter for eMMC module formicroSD card slotmust be purchased separately.
Comparison of memory card speeds and eMMC
Memory card

SD UHS1

Memory card

SD Class 10

Memory

eMMC 5.0

Recording speed
10.8 MB/s
8.5 MB/s
39.3 MB/s
Reading speed
35.9 MB/s
18.9 MB/s
140 MB/s
Module specification
Memory interface: eMMCversion5.1 (HS400, 8-bit DDR mode)
System installed: Android
Compatibility:Odroid C1+/C0
Capacity: 32 GB