Description
Shield for Raspberry is based on a system DS1307 with real time clock. It connects via the I2C bus. The module has a socket for CR2032 batteries that support the operation of the system after a power failure.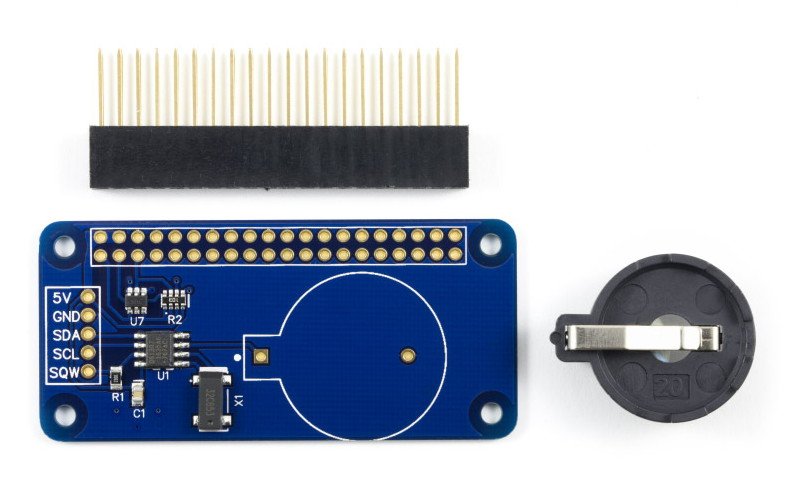 The kit includes connectors for self-soldering.
The product is compatible with Raspberry
The manufacturer provides asample programto control the module.
SystemDS1307adding the real-time clock. Integrated connector of the batteryCR2032(sold separately) is used to maintain the power supply of the clock.It is not recommendedto connect the power supply without a CR2032 battery. This can cause damage to the clock module.
Specification
Power: 4.5 V to 5.5 V
Real-time clock:DS1307
The GPIO pins logic voltage: 3.3 V
The voltage of the logic of the I2C bus: 5 V
Included is connector of 2x20 pin for self-soldering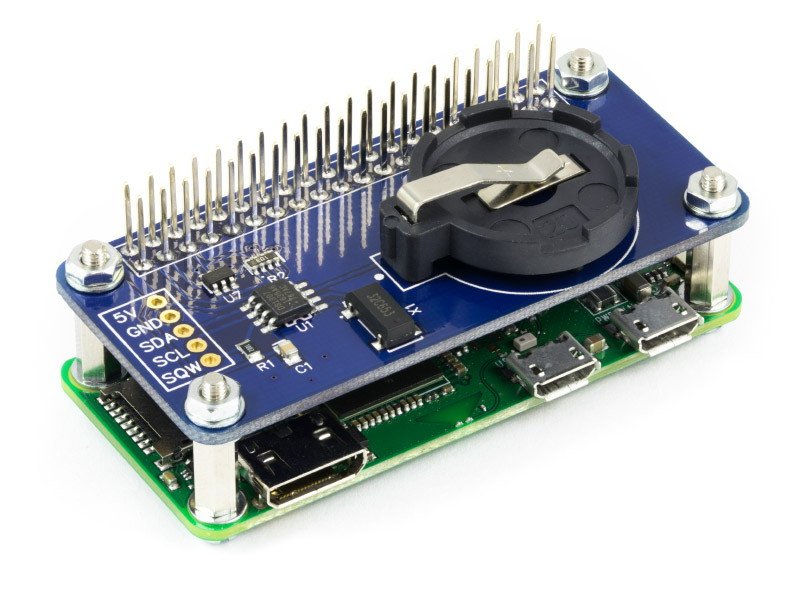 The subject of the sale is a shield,Raspberry Piand spacers,can be purchased separately.