Product description: Raspberry Pi Pico open enclosure - transparent
A transparentenclosuredesigned for the smallRaspberry Pi Pico module. It is made of plastic. It gives an aesthetic look to the device. Installation is very simple. The enclosure consists of two parts which are screwed to the Raspberry Pi Pico using the included screws. Each part of the case is covered with a thin layer of protective film, which should be removed before assembling. The top of the case has a small opening for the BOOTSEL button. Sides of the case remain open, so access to GPIO and power pins is always available. The dimensions of the case are51 x 15 mm.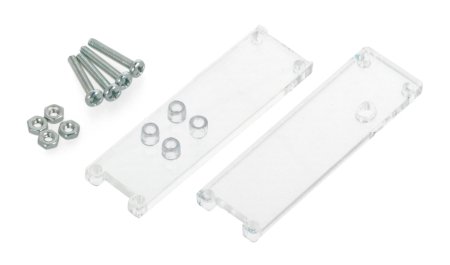 Housing for Raspberry Pi Pico open - transparent.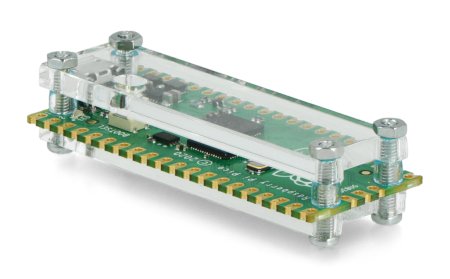 The item for sale is the enclosure itself,Raspberry Pi Picocan be purchased separately.
Housing specifications
Material: transparent plastic
Two-piece enclosure
Housing compatible with Raspberry Pi Pico
Thickness of the case walls: 3 mm
Dimensions: 51 x 15 mm
Contents of the kit
Two-piece transparent enclosure
4 pcs. screws and nuts for assembly