Attention!
The sale of the product has been completed. Check others in thiscategory.
Description
Overlay for Arduino to expand I/O pins. It has Arduino UNO pin systemand 28additional digital pins with two MCP23017 controllers and 16 additional analog pins with NXP 74HC4067 Multiplexer / Demultiplexer controller. There are jumpers on the board to change I2C bus address.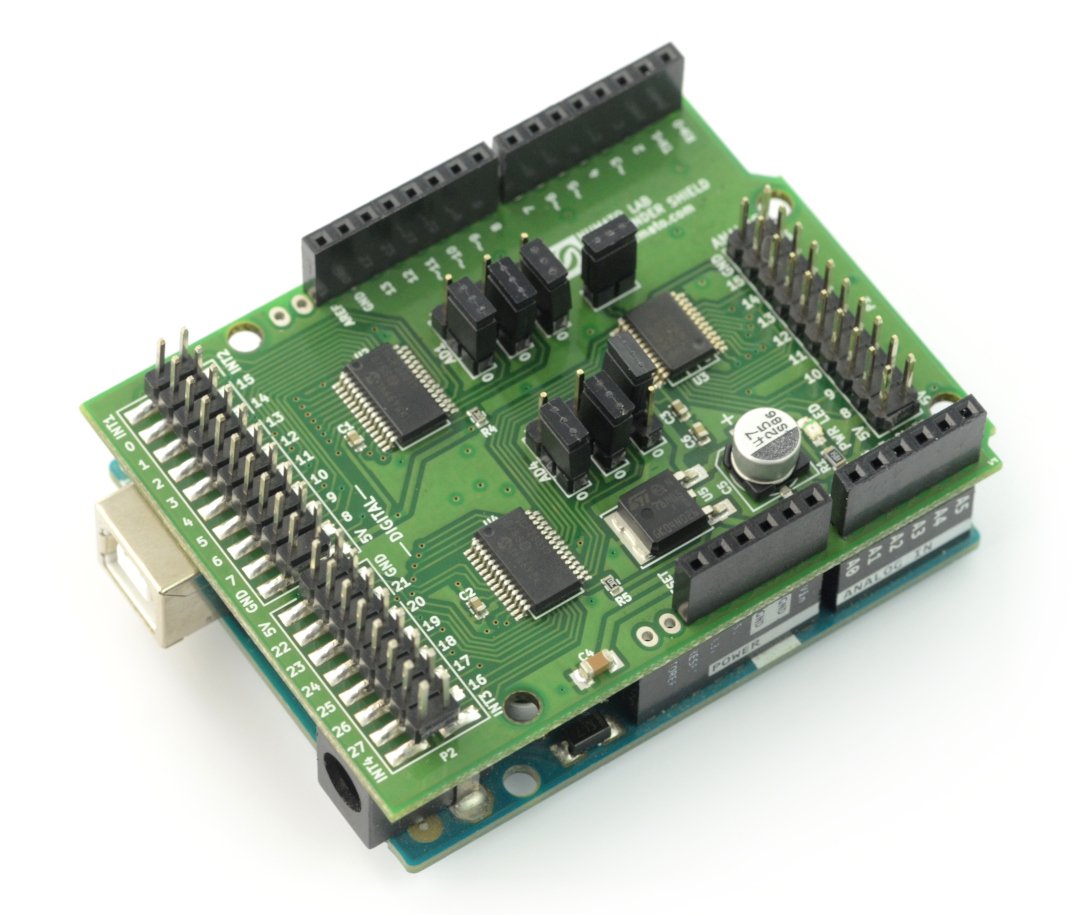 The subject of sale is a cover plate, Arduino can be purchased separately.
Specification .
Supply voltage: 7 to 12 V
Digital pins: 28
Analogue pins: 16
Digital Pin Controller:

2x MCP23017

supply voltage: 1.8 V to 5.5 V

Analogue Pin Controller:

NXP 74HC4067

Multiplexer / Demultiplexer

Supply voltage: 2 V to 10 V

Communication: I2C

Compatible with: ArduinoUNO

Dimensions: 70.6 x 53.3 x 22 mm