Product description: RGB LED strip WS2812 5050 x 8 diodes - 53mm - soldered connectors.
A strip consisting of8 individually addressed RGB 8080 LEDswith integrated controller. One microcontroller pin, e.g.Arduino, is sufficient to operate the module. The strip is 53 mm long.Each diode draws up to 20 mAofcurrent, whichin this case gives a total value of about 160 mA.The strip can be supplied with voltagefrom 4 V to 7 V. The module has soldered-inmale pins.

LED strip RGB WS2812 with soldered-in connectors.
The used communication protocol allows for serial connection of the diodes. Another chain should be connected to the output connector, connecting 4-7VDC, GND and DOUT with DIN respectively. The manufacturer notes that when using more than 500 diodes, the ArduinoUnoRAM memory may not be sufficient.
Connecting the module
The device has four leads:
GND- module weight
4-7VDC- supply voltage, 20 mA of current per diode
DIN- digital control signal from a microcontroller
DOUT- output for connecting the next ring

Module outputs.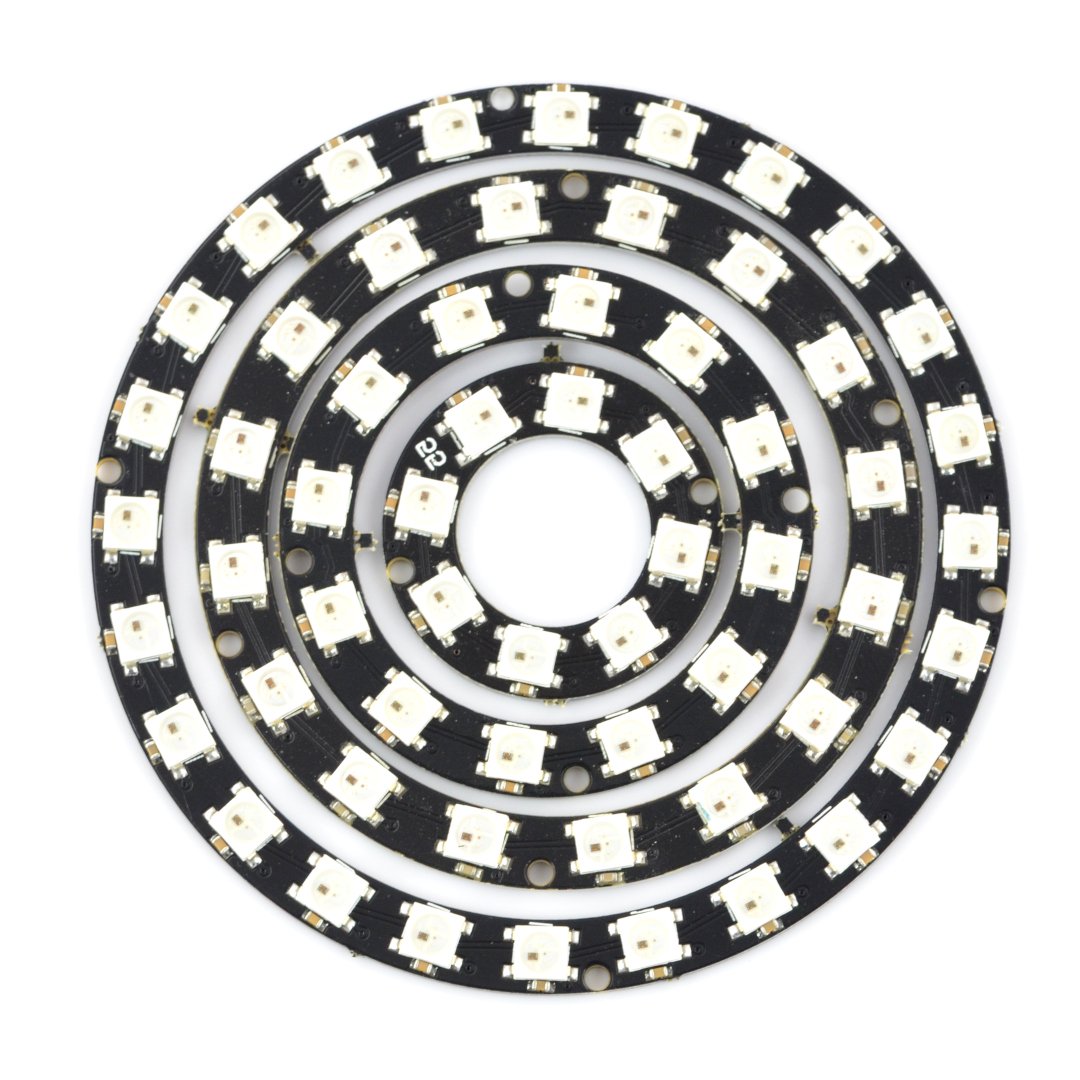 We also offer other modules with WS2812 diodes.
RGB LED strip specification
Supply voltage: 4 V to 7 V
Current consumption: approx. 20 mA for one diode
LEDs used: RGB LED WS2812(documentation)
Number of diodes: 8
Soldering male connectors
Size of the slat: 53 x 10 mm