Description
BlitzWolf BW-SHP2 is a wireless module that allows you to turn on electrical equipment, set schedules, and also measure the power consumption. Communication via wi-fi network. Built-in button allows you to manually turn on the device and the diode. The maximum load is 3840 W.
To use the device, simply plug it into the socket, and connect any deivce. In addition to the ability to remote turn on, we get the scheduling feature and automatic switch-on and the device will report this using the built-in button with a diode. After connecting the device it allows you to collect history of power consumption making it easier to manage and gives the possibility of savings through effective management of turn-on and turn-off.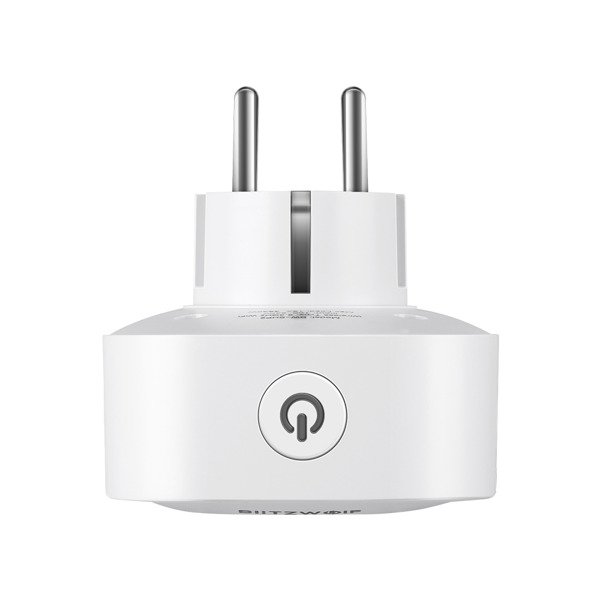 Plug & Play
Requires no installation. You just need to plug it into a wall socket and connect any device. The compact size blends in seamlessly in any interior.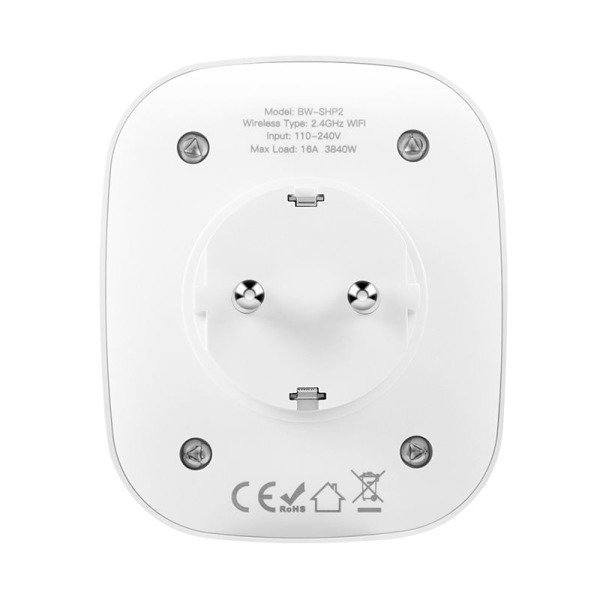 The socket has no hole for a pin, so it is not compatible with some of the traditional wall sockets.
Specification
Model: BW-SHP2
Communications: wi-fi 802.11 b/g/n
Power supply: 230V AC
Maximum load: 16A
Maximum power: approx. 3840 W
Material of construction: fireproof VO
Power measurement
Dimensions: 80 x 65 x 55 mm (without connectors)