Description: Solarbotics RW2 wheel - external fitting
A wheel with a tyre for high grip. Ideal for minisumo robots and high-speed line followers.
Specification:
Set contains a tyre, hub and fastening screw (one complete wheel).
Dimensions:

diameter: 31,2 mm
width: 13.2 mm

The diameter of the hole: 3 mm
Weight: 12 g
Wheels fitted outside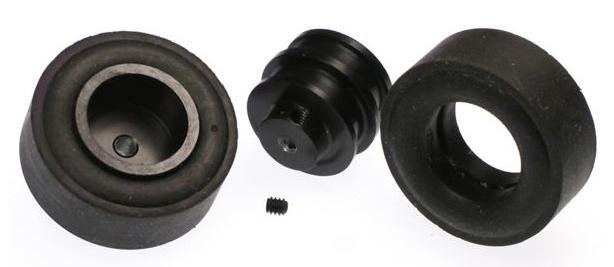 The high quality rubber tyre provides very good grip. The wheels work with Polol micro motors.