Product description: Heat sink for RaspberryPi 4 -blue
The 40 x30 x 5 mmradiator is fully compatible with the RaspberryPi 4minicomputer as well as other electronic circuits. It provides fast cooling due to its large size and good heat conduction. It has a layer of self-adhesive and double-sided thermal conductive tape, which greatly facilitates the assembly of the component. The heat sink isblue. Additionally, it is also available ingold,black,silver,greenandred.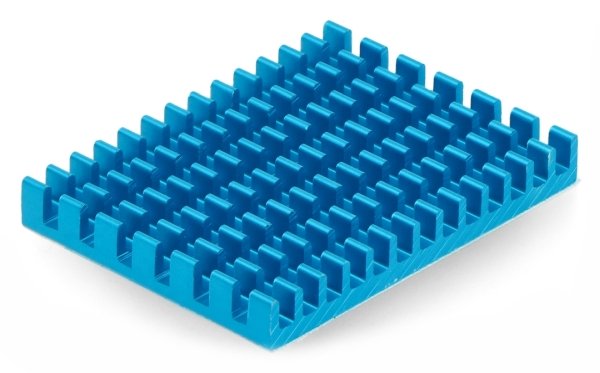 Heat sink 40 x 30 x 5 mm for Raspberry Pi 4 with thermal conductive tape - blue.
Heat sink specification for Raspberry Pi 4
Colour: blue
Double-sided thermal conductor tape included
Compatible with Raspberry Pi 4
Price per heatsink unit
Dimensions: 40 x 30 x 5 mm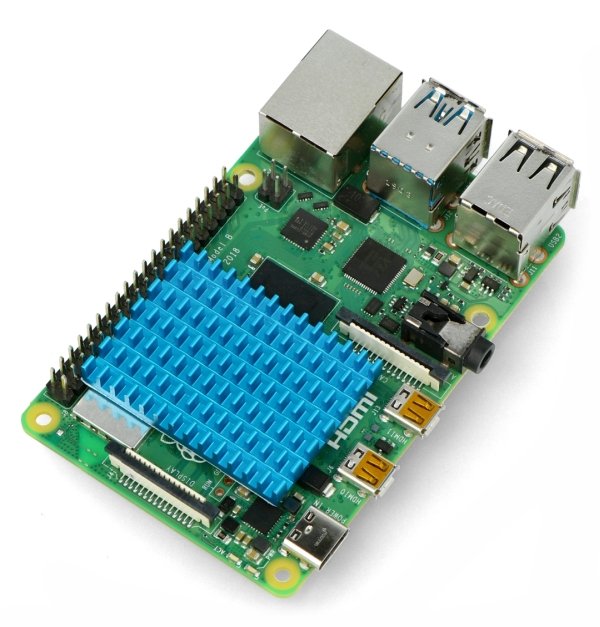 Raspberry Piwith a heat sink installed.
The heat sink itself is sold, Raspberry Pi can be purchased separately.
Attention!
During installation, care must be taken not to make a short circuit between the other electronic components.