Product description: Heat sink forRaspberry Pi4 - silver
Aluminiumheatsink insilver, dimensions40 x 30 x 5 mm.It is a mounting element, compatible with the RaspberryPi 4minicomputer, as well as with other electronic circuits. It provides fast cooling due to its size and good heat conduction. A layer of double-sided thermal conductive tape has been glued on the back, which makes it very easy to mount the component to the device. The offer also includes heat sinks in other colors:gold,black,blue,green,red.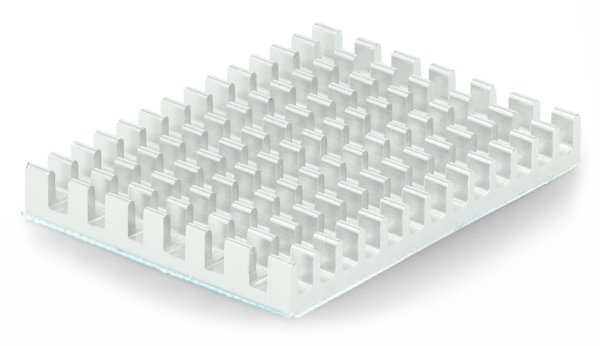 Heat sink 40 x 30 x 5 mm for Raspberry Pi 4 with thermal conductive tape - silver.
Heat sink specification for Raspberry Pi 4
Colour: silver
Double-sided thermal conductor tape included
Compatible with Raspberry Pi 4
Price per heatsink
Dimensions: 40 x 30 x 5 mm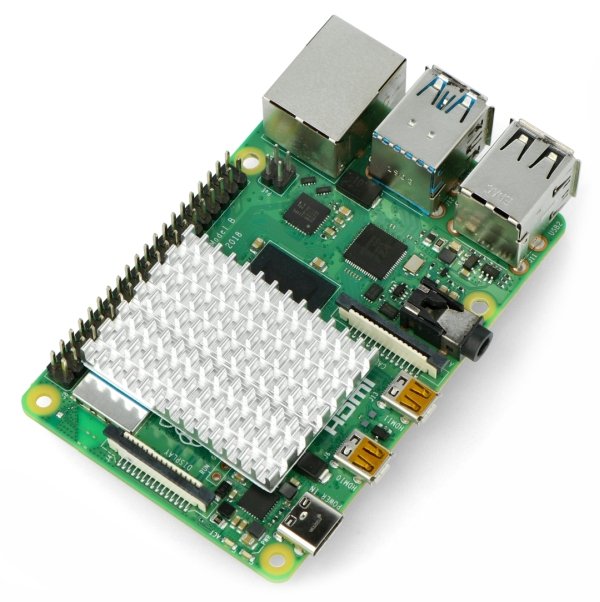 40 x 30 x 5 mm radiator connected to Raspberry Pi 4.
The heat sink itself is sold, RaspberryPican be purchased separately.
Attention!
During installation, care must be taken not to make a short circuit between the other electronic components.