Product description: Qwiic pHAT extension for Raspberry Pi 400 - SparkFun DEV-17512
Extension forRaspberry Pi 400facilitates access to the40 pin GPIOof the minicomputer. There are two additionalQwiic I2Cconnectors on the board and10 mounting holesspaced appropriately for Raspberry Pi, Raspberry Pi Zero and modules from theQwiic. The overlay allows easy connection of HAT type extensions and sensors to GPIO pins.Self adhesive rubber feetare included to prevent damage to the board and for better stability.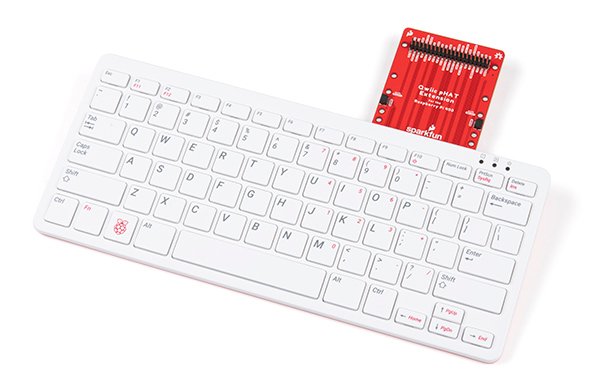 An extension for the Raspberry Pi 400.
Specification of Qwiic pHAT extension for Raspberry Pi 400
GPIO connector on 40 pin angled connector
2x Qwiic I2C socket
10x mounting hole
Kit contains
1x Qwiic pHAT extension for Raspberry Pi 400
4x silicone adhesive feet