Description
The module in the form of a footswitch with mains wire designed for e.g. controlling Christmas tree lights. It can also be controlled via Wi-Fi network. It is powered by a mains voltage of 230 V. In order to use the module, you must configure the device via web browser. This device is an must-have gadget for people who often forget about turning off the devices before leaving the house.
Promotional video of the device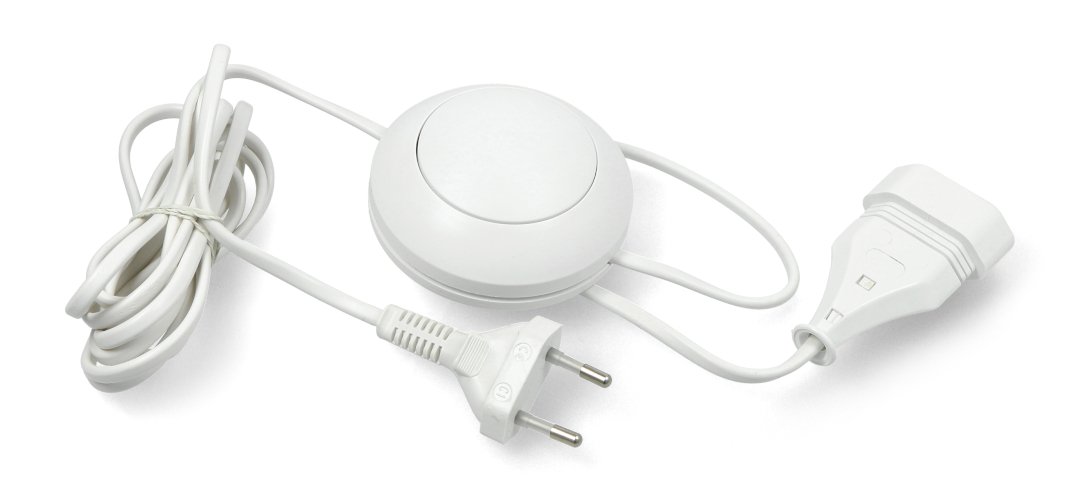 The extension cable has a wire with a total length of 1.9 m.
Built-in footswitch allows you to control, for example, a bedside table lamp.
Setting
To connect the device to your home wi-fi network, it is necessary to connect your computer for a moment to the Wi-Fi network created in the SRW-01 module. Then simply open the web browser and enter the IP address of the device: http://192.168.4.1 A setup page will show up, where you must select your home wi-fi network and enter the password.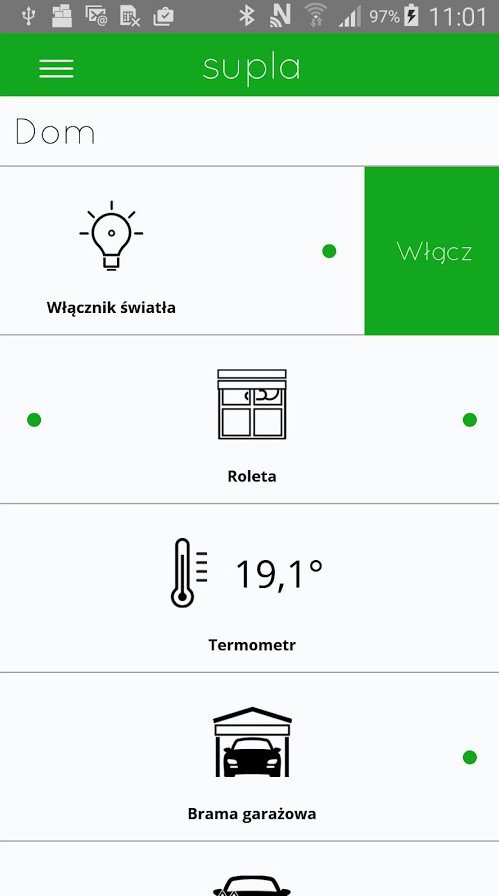 Using Android Play or the AppStore you need to download the Supla application. If the wi-fi network was setup correctly, the module will be automatically identified by the app. The position of roller shutters can be easily controlled using the buttons in the application.
Specification
Footswitch
Wireless transmission: WIFi 2.4 GHz, 802.11 b/g/n
Output: socket and connector 230V AC
Relay: 2,5 A / 250 V AC
Protection: IP20
Cable length: 1.5 m + 0.4 m
Diameter: 75 mm
Height: 30 mm