Product description: Air quality sensor ENS160 - I2C - internal - DFRobot SEN0537
The DFRobot module based on the ENS160 ScioSense system, which is used to monitor air purity in rooms. It processes IAQ (Indoor Air Quality) data such as TVOC , eCO2 , AQI , it is a combination of TrueVOC and MOX technologies, which enable quick, interference-free and high-accuracy measurements. The sensor is supplied with the voltage in the range from 3.3 V to 5 V , it communicates via the I2C bus.
The product is compatible with Arduino!
The manufacturer has prepared a detailed user guide that makes it much easier to start working with the sensor. You will find there, among others pin description, connection diagram and sample program code - check it!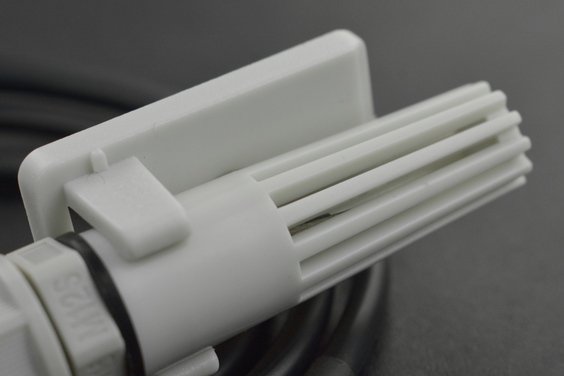 The sensor has been completed with a probe that allows the element to be mounted in hard-to-reach places.
Special features of the sensor
Equipped with a probe that allows the module to be installed in hard-to-reach places
It processes IAQ data (TVOC, eCO2, AQI), which allows you to read various environmental parameters
The sensor warm-up time is under 3 minutes, which allows for faster data acquisition compared to other sensors
It has a built-in algorithm that provides more accurate output
Suggested use - how to use the air sensor?
Air purification device
Executive element of broadly understood home automation
Environmental pollution detector
Air quality indicator
HVAC system and ventilation system
Intelligent thermostat
Cooker hood
Description of the sensor pins
Red wire - supply voltage from 3.3 V to 5 V
Black wire - ground of the system
Yellow wire - I2C bus clock line
Green wire - data line of the I2C bus
Air quality sensor specification
Built-in chip: ENS160
Supply voltage: from 3.3 V to 5 V
Current consumption: 29 mA
Warm-up time: less than 3 minutes
Communication interface: I2C bus
I2C address: 0x53
Operating temperature range: -10 ° C to 80 ° C
Operating humidity range: 5% to 95% RH (non-condensing)
ECO2 measurement range: 400 ppm to 65,000 ppm
TVOC measurement range: 0 ppb to 65,000 ppb
Probe length: 1 m