Product description: Hidden connector for V-Slot profiles 3-way - black
Hidden connector forV-Slot profilesallows us to connect three 2020profiles. The most common application of this type ofconnectoris cube constructions.Thanks to this type of connection we gainhigh stability, aesthetics and minimalism of connection. Apart from connecting the three profiles, the connector creates ablanking for the holesin the profiles, thusavoiding sharp cornersin our constructions. In addition to the connector, the set includesfour mountingscrews.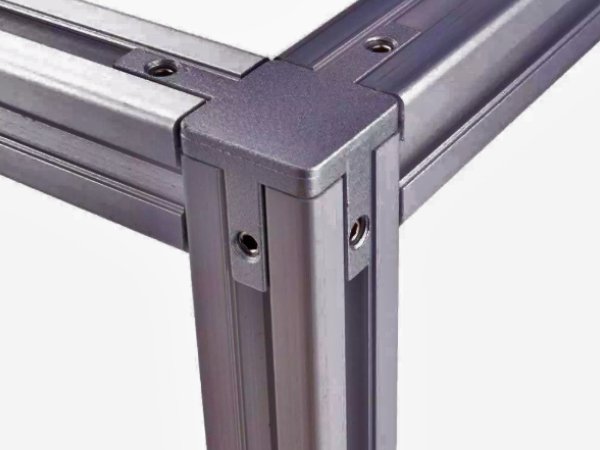 An example of a profile connection.
Step towards the creators
Creating new devices usually involves working hours on projects, and tomake it as easy as possible to workwith our projectswe provide ready-made modelsinSTEPformatand as a base for SolidWorks.


Technical specification:
Dimensions: 40 x 40 x 40 mm
Installation location: V-groove
Mounting: 4 mounting screws