Product description: HP 15:1 - 6 V motor
Polol's small, high-power, 15:1 gearboxmotorwith 2000rpm and0.3 kg*cm (0.029Nm)torque.The motor has a6-voltpower supply, draws70mA ofcurrent duringno-loadoperation andup to 1.6Awhen the shaft is stopped.These motorsare used by robot constructors as drive units.

Polol HP motors.
Motor dimensions 15:1
The motor has a cuboidal body with dimensions 26 x 10 x 12 mm. Gearbox length is 10 mm. There is a 3 mm D-shaped shaft at the output. Total weight is about 9,5 g.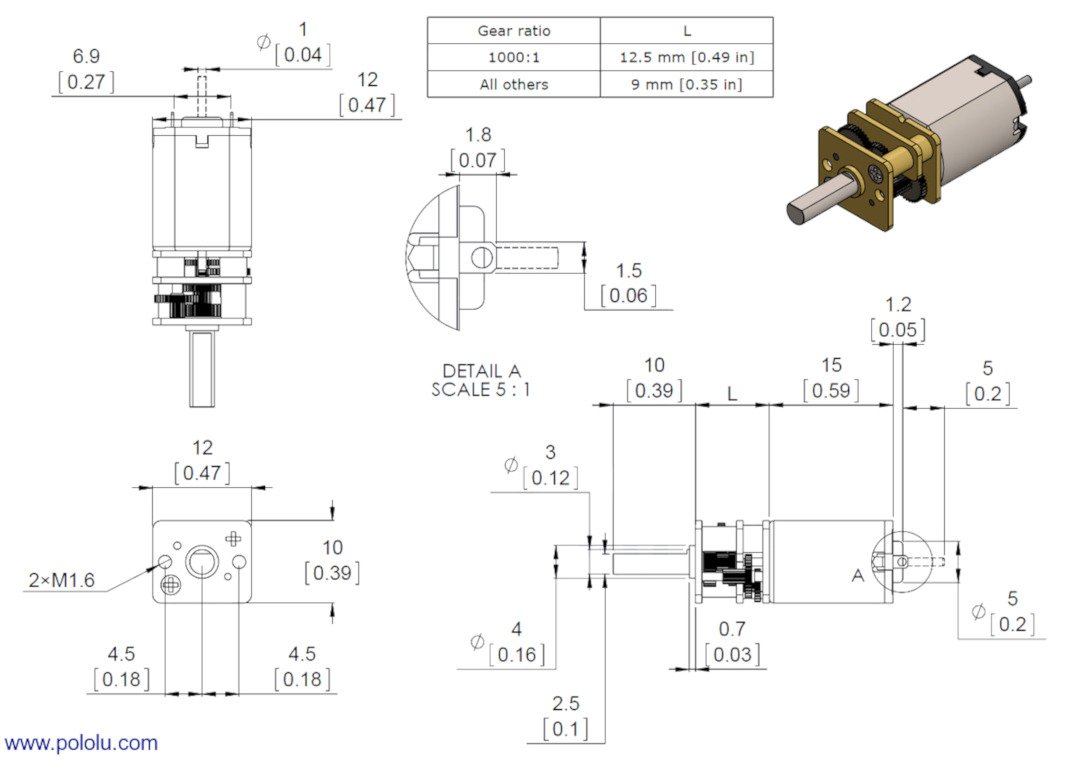 The drawing shows dimensions of the Polol micro motor with gearbox.
Accessories for the motor
We offer a range of accessories that work with Polol's micro motors:



The film from the final runThe winnerThe robot we have made has micro motors of Polol HP with 10:1 transmission.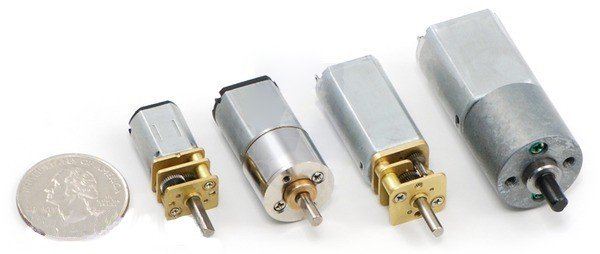 There are also many otherenginesin the shop's offer.
Engine specification Polol HP 15:1
Specification

Supply voltage

6 V

no-load current

70 mA

Current at the stopped rampart

1600 mA

Unloaded speed

2000 rpm

Torque

0.3 kg*cm (0.029 Nm)

Translation

15:1

Shaft diameter

3 mm

Body dimensions

26 x 10 x 12 mm

Mass

9,5 g

Double-sided shaft

No