Specification
Diameter of the wheel: 80 mm
Tire width: 10 mm
Hole diameter : interchangeable collets

3 mm, D shape 
3 mm, round
4mm, D shape
4 mm, round

Weight: 23 g
Number of wheels included: 2
Color: white
The set has mounting components
Description
The wheels have tires made of silicone with tread so they reduce the influence of the surface contamination on friction and grip.The mounting hole is matched with the shaftsof the Pololu micro motors. Wheels have replaceable bushings so they fit to the motors with different shafts.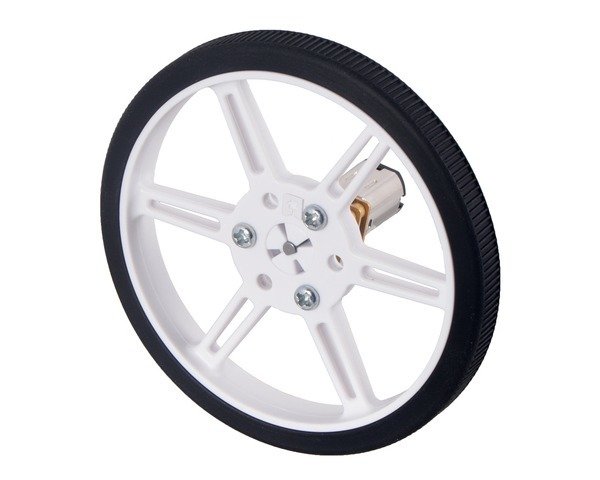 The store also has wheels and tires from Pololuin other sizes.

Dimensions
The diameter with the tyre is 80 mm. General width is 10 mm. Four bushings allow for the use of different engines.