Product description: M5Atom Echo - programmable speaker
Programmable loudspeaker based on M5Atom module, theESP32controller is responsible for its operation. The device is equipped with wireless communication moduleBluetoothThis makes it possible to pair devices like phone or tablet with theM5Atom Echoand use it asa Bluetooth speaker. The Atom Echo can be programmed usingUiFlow, MicroPython orArduino IDE.
Presentation of M5Atom Echo module.

The miniature M5Atom module is equipped with GPIO and Grove connectors for connecting additional sensors and extensions.
M5Atom Echo applications
TheM5Atom Echocan be used asa Bluetooth speaker, but this is only the beginning of its capabilities. The device can be programmed to use cloud platforms and the built-in loudspeaker and microphone make it suitable for use in voice control systems. We can also connect any additional devices from theATOMseries to the module. Additional modules can be connected using the interfaceGrove. The module is also equipped with sockets for connectingconnection cableswith goldpin plugs, however they do not supportI2CandUARTinterfaces.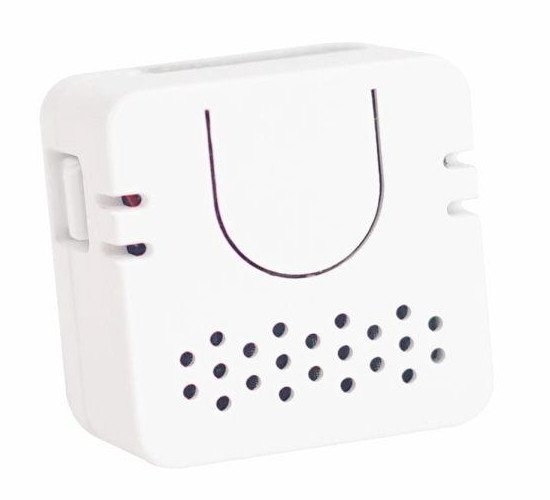 M5Atom Echo is equipped with a loudspeaker, a microphone, as well as a programmable button and LEDs to indicate the device status.
Key product features
Small sizes
Operation of STT
Built-in microphone (SPM1423 PDM) and speaker (1 W / NS4168 I2S)
RGB LED (SK6812) to indicate device status
Grove interface
Record and play back function
Programmable key
2

.4 GHz IEEE 802.11b / g / n

Wi-Fi

Technical Specification
Controller: ESP-PICO-D4 Dual Core, Wi-Fi. BLE

Flash memory: 4 MB

Power supply: 5 V / 500 mA

Operating temperature: 0°C to 40°C
Dimensions: 24 x 24 x 17 mm
Weight: 5 g