Product description: Pi-Blox enclosure for Raspberry Pi 4B - red - Multicomp Pro MP001210
HousingforRaspberry Pi 4BfromMulticomp Proinredcolour.Pi-Bloxseries model can be combined with otherPi-Bloxenclosures by usingLEGOsystem. Made ofABSmaterial, it protects the minicomputer module from mechanical damage. External dimensions of the enclosure are88 x 64 x 30.6 mm.
The enclosure has openings that give access to all Raspberry Pi leads.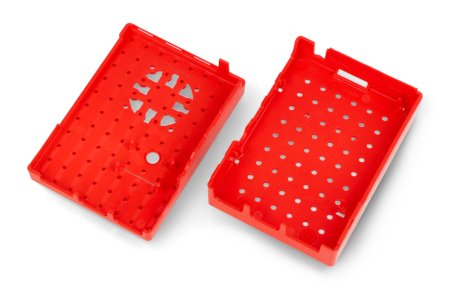 Pi-Blox housing forRaspberry Pi 4Bin red colour.
Technical specification
Housing for:Raspberry Pi 4B
Series: Pi-Blox
Can be combined just like LEGO bricks
Two-piece snap-on enclosure
Housing material: ABS
Colour: red
External dimensions: 88 x 64 x 31 mm