Product description: Motherboard for Creality Ender-6 3D Printer - Creality V4.3.1
Original silent motherboard for 3D printer Creality Ender-6. V4.3.1 model has been equipped with high quality stepper motor drivers which make the device run much smoother and quieter. Each driver has an efficient passive cooling system in the form of heatsinks. The printer driver is powered by 24V.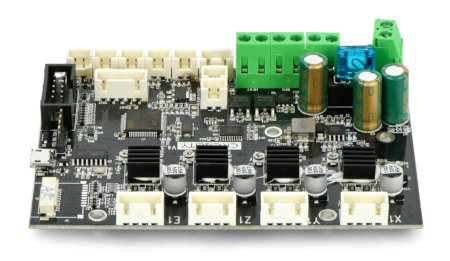 Main board of Creality Ender-6 3D printer.
Creality Ender-6 3D printer
The Ender-6 3D printer by Creality, features an enclosed work chamber. The working area of the printer is 250 x 250 x 400 mm. The motherboard is based on a stepper motor driver with model designation TMC2208, which significantly reduces the noise level and works more precisely. The device is also equipped with filament end sensor, which allows to avoid damage of the model due to sudden end of the filament or its break or tangled spool.
Technical specifications of the motherboard
Compatible with 3D printers: Ender-6
Original component from 3D printer manufacturer Creality
Rated voltage (supply): 24 V
Chip: TCM2208
MCU: 32-bit
Protection: ESD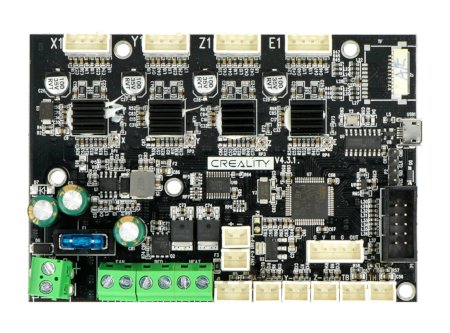 Motherboard equipped with silent stepper motor drivers.