Description
Sensor used for detecting fir. Is supplied with the voltage from 4.75 V to 5.3 V. Range of detectable waves from 760 nm to 1100 nm. The output is a digital signal. Detection range from 0 m to 1 m. Device operates in temperatures from -25 °C to 85 °C.
Despite the fact that the module detects fire, it is not have fire protection. You need to keep distance from the fire to prevent the board from damage.
Sensor maintenance
The sensor communicates with the interface to the digital 0 and 1, in the case of flame detection indicates 0. Frequency regulated with a potentiometer.
Attention!
This product is only available in our market in Poland and cannot be sold to other countries.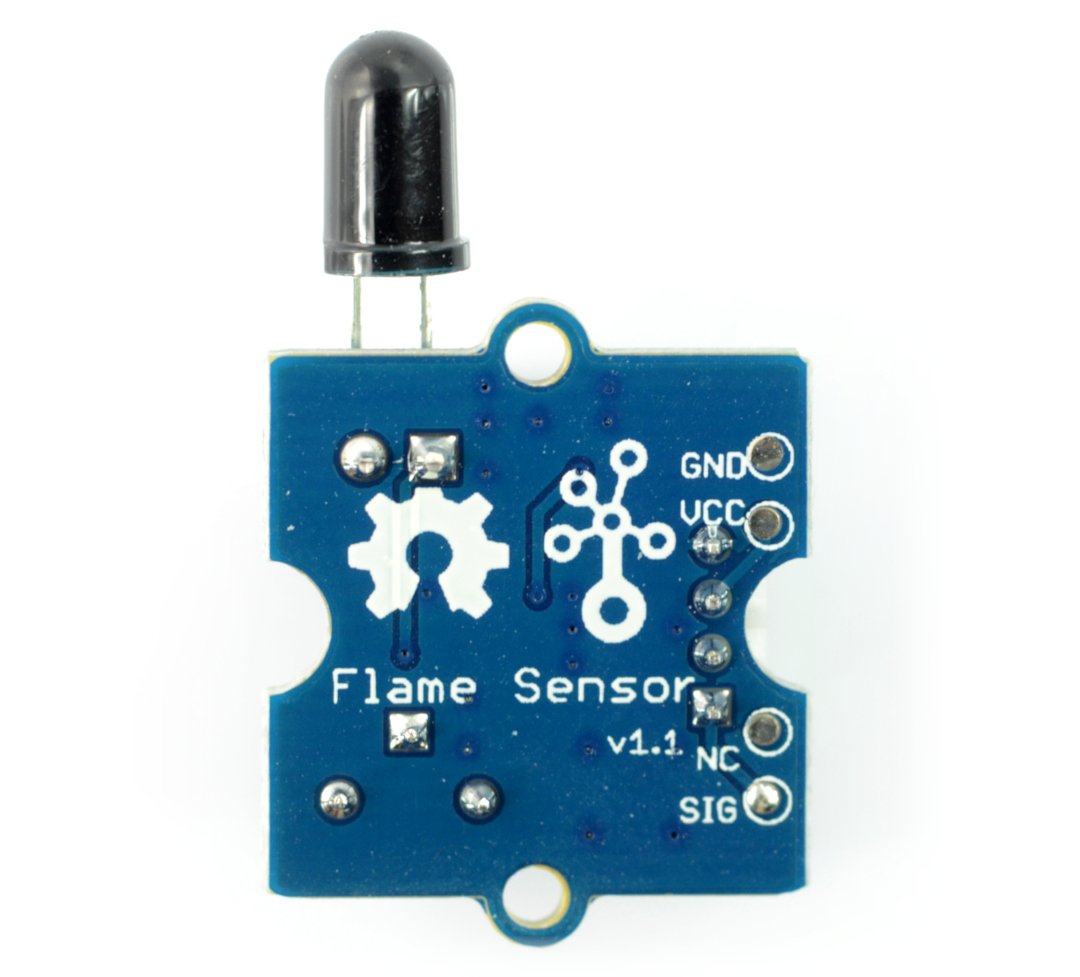 | Pin | Description |
| --- | --- |
| VCC | Power supply voltage: 4.75 V to 5.3 V. |
| GND | The ground of the system. |
| NC | Not connected. |
| SIG | The sensor signal. |
Specification
Voltage: 4,75 V to 5.3 V

Rangeof detectable waves from 760 to 1100 nm

Response time: 15

µs

Operating temperature: -25 to 85 °C

Module dimensions: 27.3 x 15.4 mm