Product description: SonoffT1EU2C-TX- Touch Wall Switch - WiFi - 2 channel.
Sonoff's touch light switchalsoallows you to control the lighting through an application onyour phoneand a433MHz radio remote control. The switch has 2control channels. Products with theTXmarking are a new, improved version of the SonoffT1switch, the newversion improves the operation of the touch fields and the overall appearance of the device. The tempered glass front panel provides protection against damage to the panel by accidental tapping, and the touch fields themselves are illuminated, so finding them even at night is not problematic.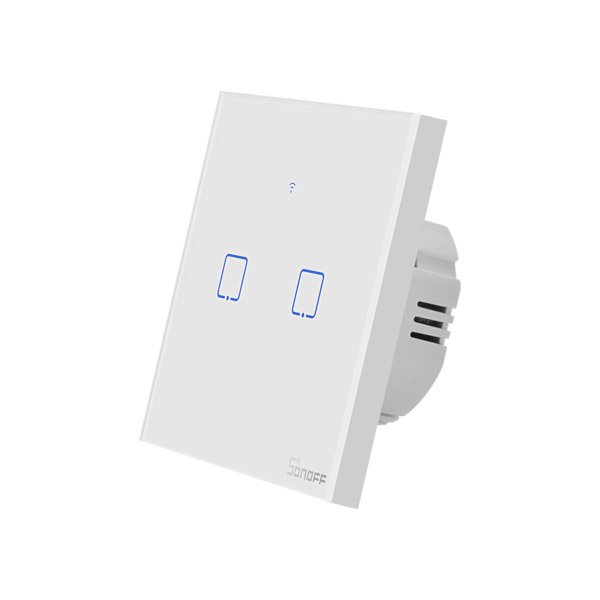 The 433 MHz radio remote control is not included.
Wireless T1EU2C-TX switch support
The switch can also be managed by wireless transmission using the radio remote control, which unfortunately is not included in the package, and by means of applications for Android and iOS smartphones - eWeLink. The application allows you to remotely start and switch off the lighting, as well as to plan schedules according to which the module will be switched on and off within the specified time frame. The device has been connected to the cloud, so we can manage the lighting in the home or office regardless of where we are at the moment. In the event of an Internet connection failure, we are able to communicate with the controller by operating on the sameLAN.The device also works with Amazon Alexa devices or devices using Google Assistant, which allows you to control the light with voice commands.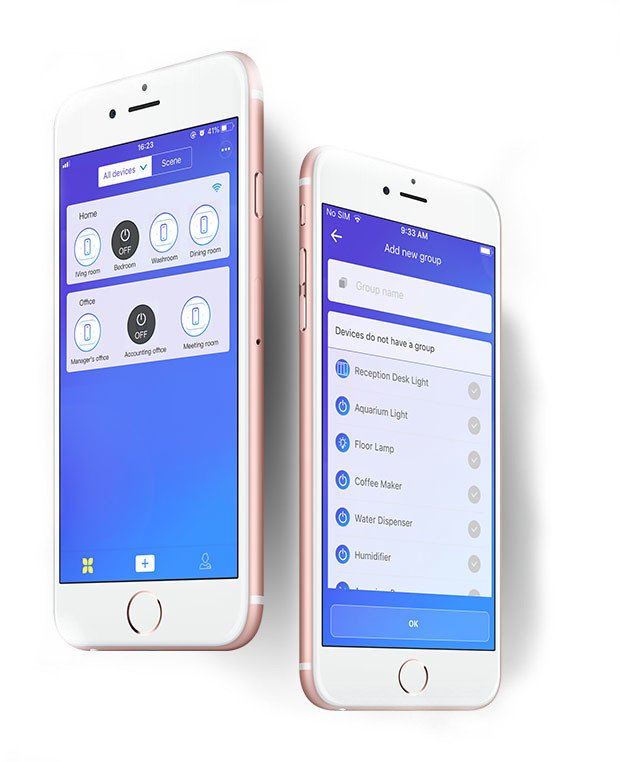 The eWeLink application on iOS.
Differences between T0 and T1 models
Sonoff switch specifications
Voltage: 100 to 240 V AC
Power: 1 A per channel
Number of control channels: 2
Remote control: RF 433 MHz remote control
WiFi standard: 802.11 b/g/n
WiFi frequency: 2.4 GHz
The material of the workmanship: PC V0 and tempered glass on the front panel
Dimensions: 86 x 86 x 35 mm