Description
Converter allows you to connect to a PC or any microcontroller (e.g.,ArduinoorSTM32), RS-485 bus which supports up to 32 devices on a line with length of up to 1 km, with a speed up to 10 Mbps.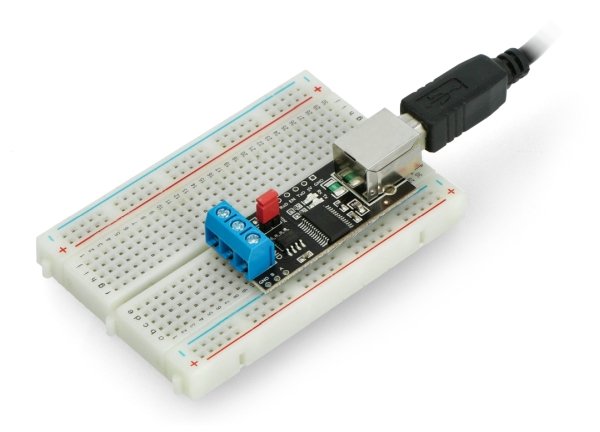 Converter can be connected via the ARK screw connections or be attached into the breadboard using thegoldpin strip. All the connectors included in the package, need to be self-soldered. The popular, "printer's" USB cable A-B (not included) is to connect the module to computer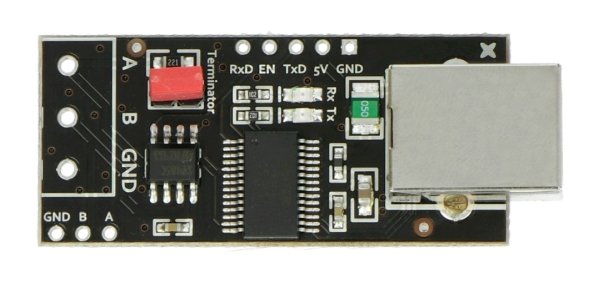 The module is based on a reliable system FT232RL, it works with operating systems: Win7, Win8, WinXP, Linux, Win CE, Mac OS. In device manager, it appears as a virtual serial COM port. The board has leads of the UART interface of the chip MAX485, thanks to which you can connect the converter to any set with the microcontroller, e.g.Arduino.