Attention!
The product has been discontinued. Check other products in category.
Description
Shield for Arduino Unowith 6 analog pins in the form of clamp connections, each of these pins has an individual, adjustable resistor. The board has been adapted to work with FSR pressure sensors that can be calibrated using the adjustable resistors with a screw.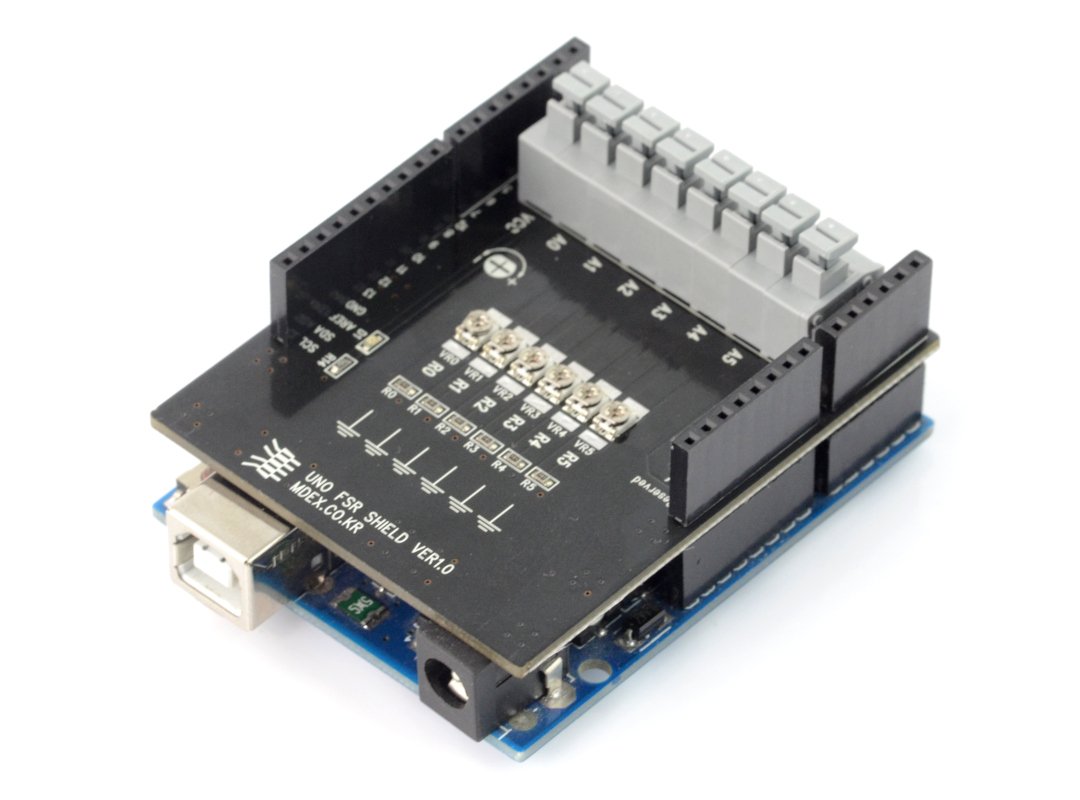 The subject of the sale is a shield, moduleArduinocan be purchased separately.
Connection
Shield has 8 built-in clamp connections, 6 analog connections and 2 power connections that allows you to connect up to 6 sensors simultaneously. One of the wires of the sensor should be connected to the VCC power connector and the second connector to the analog connector A0-A5. The board has 6 resistors, the resistances of which can be adjusted with the screw. Each resistor corresponds to one of the analog connectorsA0-A5.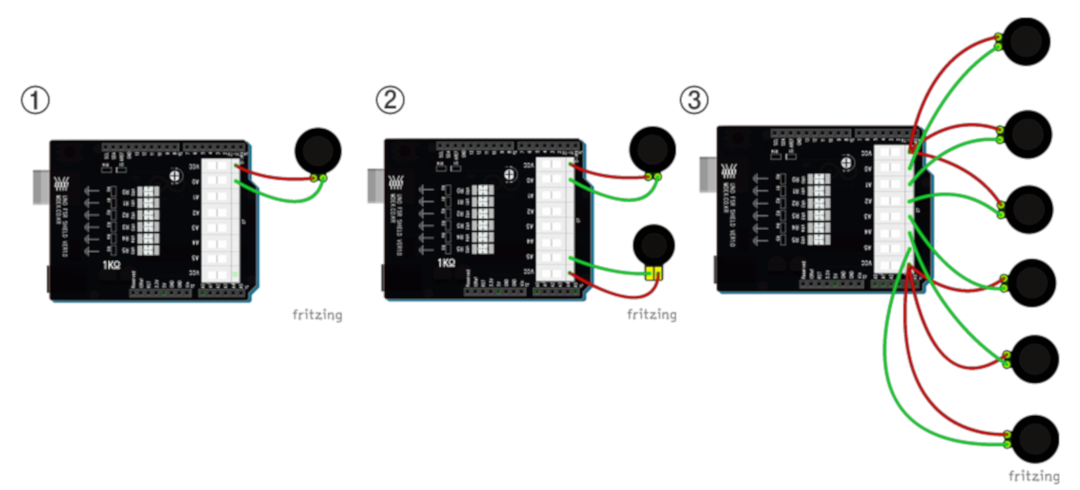 Specification
Pins: 6x analog, 2 x power
Clamp connections
Adjustable, individual resistors: Panasonic EVM3ESX50B24
It works with FSR pressure sensors 
The ability to connect up to 6 sensors
Dimensions: 65 x 53 mm