Product description: Housing for Raspberry Pi 4B - with cut-outs - aluminium - graphite
Housing in graphite colour for Raspberry Pi 4B. Made of durable aluminum, protects your Raspberry from mechanical damage. Equipped with holes for access to all ports of the minicomputer, as well as microSD card slot. It has built-in cooling columns acting as a heat sink, and the included thermally conductive tapes improve the cooling process. The external dimensions of the case are 90 x 63 x 33 mm.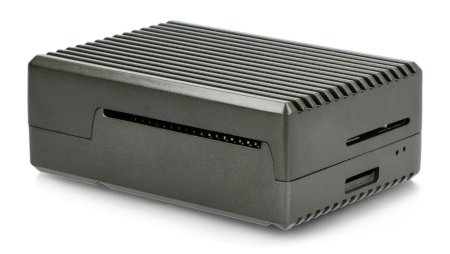 The subject of sale is a graphite colored enclosure. Raspberry Pi 4B module can be purchased separately in our shop.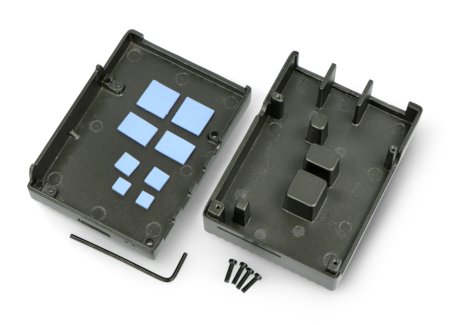 The kit includes an Allen wrench and mounting screws.
Technical specification
Compatible with: Raspberry Pi 4B
Material: aluminum
Color: graphite
Additional elements: cooling columns, acting as a heat sink
External dimensions: 90 x 63 x 33 mm
Contents of the kit
2-piece housing
Allen key
Mounting screws
Thermal conductive tape