Product description: TowerPro MG-92B Robot 360 servo - micro - 360 degree continuous operation
Lightweight, 9-gram servo is a great choice for builders looking for a small, efficient mechanism for their projects. Works as a DC motor. Powered by 5.0 V to 6.6 V.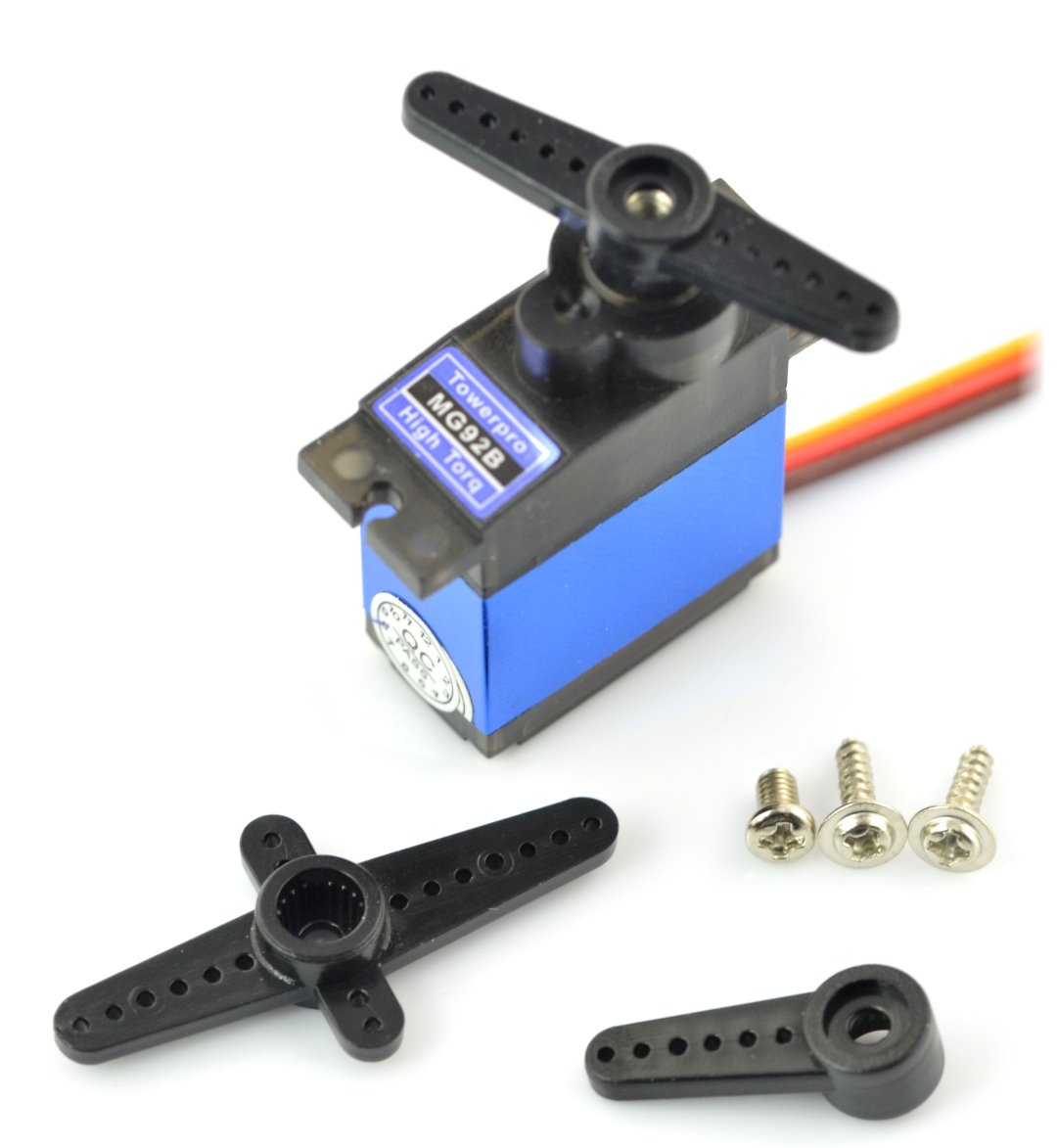 TowerPro MG-92B servo kit contents.
TowerPro MG-92B servo specifications
Supply voltage:

5.0 V to 6.6 V

Does not have movement limiter.
Dimensions: 22.8 x 12 x 31 mm
Weight: 13.8g
Specifications for 5 V:

Torque: 3.1 kg*cm (0.3 Nm)

Speed: 0.78 s/60°

Parameters for 6.6 V:

Torque: 3.5 kg*cm (0.34 Nm)

Speed: 0.48 s/60°
Comes with a set of orbs, washers and screws.
Servo control
The frequency of the control signal is standard for modeling servos - 50 Hz with a filling range of 1 - 2 ms. If a higher value is given than the threshold of about 1.5 ms, the servo will move in one direction at maximum speed. Similarly, giving a lower value will cause movement in the other direction.
Our offer also includescables and servocontrollers.