Product description: Motor DC 180:1 80RPM - angular
Small plastic motor with 180:1 gearbox, 80 rpm, 2.16 kg*cm (0.21 Nm) torque. The motor can be an alternative to Polol micro motors.
Motor specifications
Translation: 180:1
Supply voltage: 4,5 V
No load bearing rotation: 80 rpm
Average power consumption: 80 mA
Peak current: 800 mA
Torque: 2.16 kg*cm (0.21 Nm)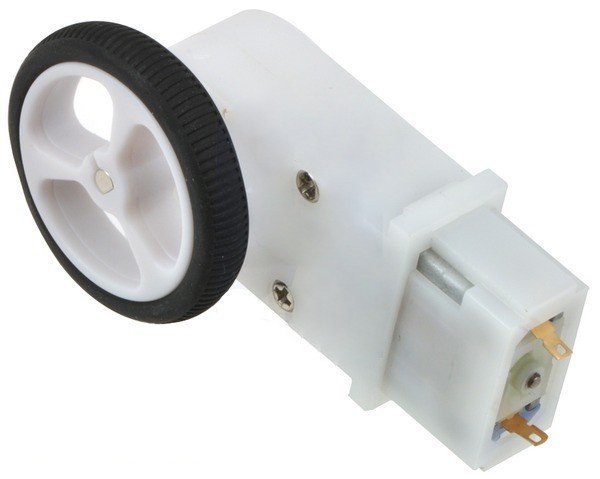 Motor mountings -our offer includes long and short mountings.
D-shaped shaft cooperating with Polol wheels.
The motor can be controlled by e.g. bridge TB6612FNG , VNH3SP30or L298.