Description
3D printer from company Creality, is designed to print features with dimensions 300 x 300 x 400 mm. Design size is 600 x 590 x 610 mm. The printer has an interface in English. The set consists of partially complex elements, so the installation takes a few minutes.
The subject of the sale is the original printer from the company Creality 3D.
The printer has a nozzle diameter of 0.4 mm with active cooling in the form of fans. Supports filaments ABS, PLA, TPU, etc. with a diameter of 1.75 mm.
Two guides
The printer has two engine guides what provides more stable, smoother and faster, and much more accurate printout.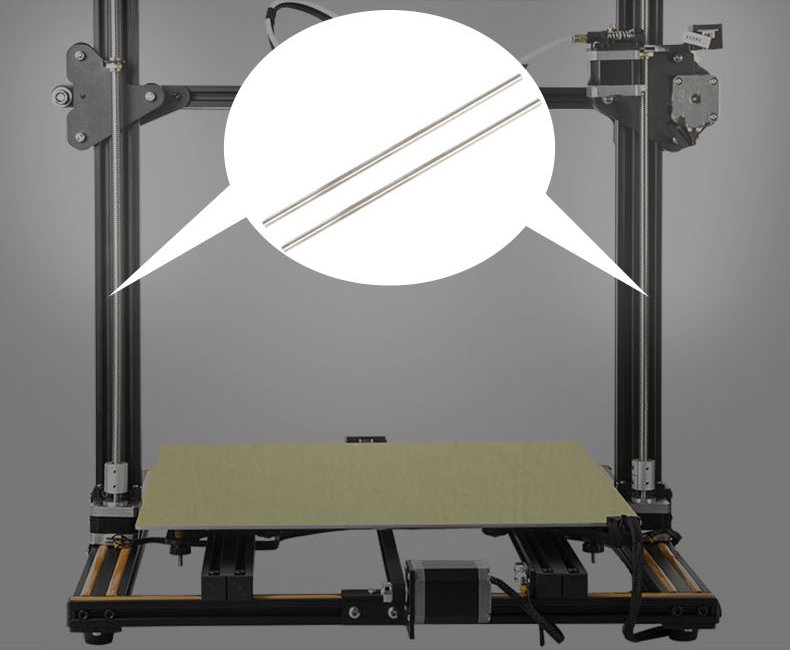 Two guides in the 3D printer Creality CR-10S
A large field for printing
A 3D printer Creality CR-10S5 has the ability to print models of size 400 x 300 x 300 mm.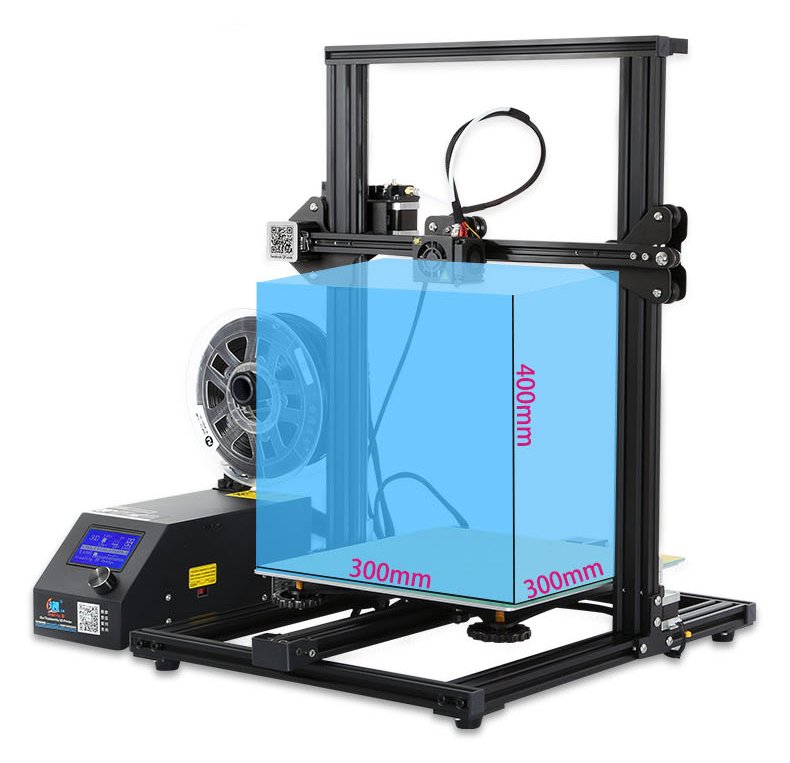 Automatic renewal printing
The printer automatically resumes printing of the model from the last head position after the unexpected loss of power.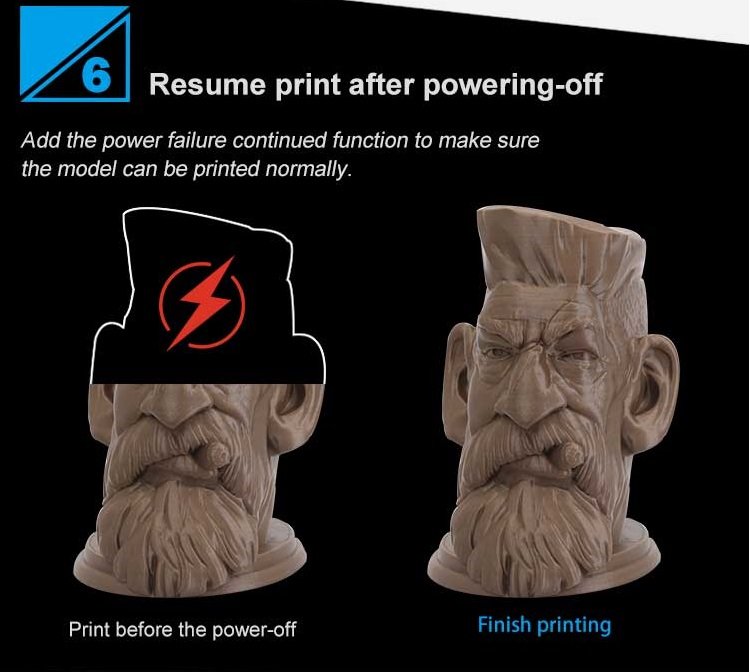 Technical specification of
Power supply:

from 110 V to 240 V (AC - AC)

Working voltage:

12 V (power supply built-in)

Full power:
270
Display:
LCD
Print speed:
max. 100 mm/sec
Nozzle diameter:

standard: 0.4 mm

alternative: 0.2 mm, 0.3 mm

Supported filament:

PLA, ABS, TPU, gradient, filament of carbon fiber, etc.

Diameter of filament:
1.75 mm
Precision of printing
0.1 mm
Print thickness
from 0.05 mm to 0.4 mm
Mode of operation:
Online or from the SD card
File format:
STL, obj, amf
Software:
Cura, Repetier Host, Simplify3D
Print size:

400 x 300 x 300 mm

Nozzle temperature:
250 °C
Temperature of desktop:
90 °C
The dimensions of the printer:
610 x 600 x 590 mm
Weight:
9 kg
Included
Printer (kit for self assembly)
1 x filament 1.75 mm (random color)

1x microSD memory card