Attention!
The product has been discontinued. Check other products in category.
Product description: Double monostable switch Isostat - 5pcs.
Double monostable switch, the output raster is 2.54 mm and the dimensions are 21.6 x 11.5 x 6.5 mm. Price for 5 pcs.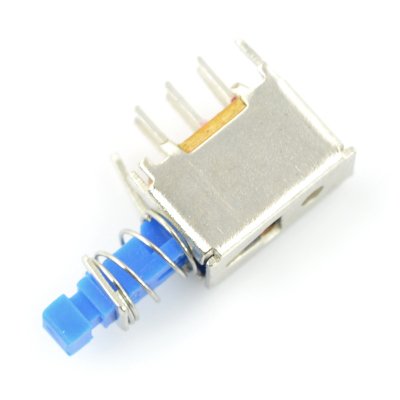 Switch specification
Number of leads: 6
The way you switch: ON-ON
Number of stable positions: 1
Raster of exits: 2.54 mm
Body dimensions: 21.6 x 11.5 x 6.5 mm
Elements sold in a package of 5 pieces.