‌
Product description: Pigment for resin - Spectrum Color Pigment - Azure Blue - 25 ml
A resin pigment, used in 3D printers , with a deep blue color. FormFutura 's product gives the resin a distinct color . The ability to combine different pigments with each other allows us to obtain the desired color of the resin. The package contains 25 ml of the product.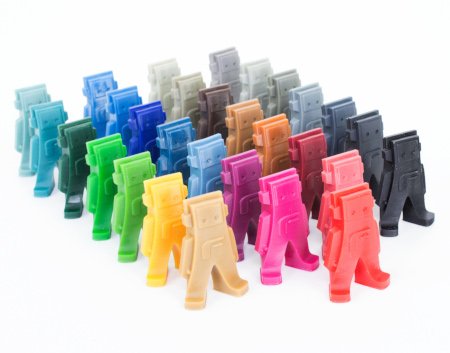 The Spectrum Color pigment added to the resin makes the resulting prints stand out with a clear, deep color.
Things to Do Before Printing
Shake the bottle for approx. 15 seconds before each use
Pour the pigment into the resin bottle and make sure the bottle is properly closed
It is best to shake the bottle for about 1 minute to ensure that the resin and pigment are mixed optimally
Leave the resin for 10 minutes to allow any air bubbles to escape
Technical specification of FormFutura pigment
Producer: FormFutura
Color: Azure Blue
Package capacity: 25 ml
According to the manufacturer, the best 3D printing results are obtained by mixing 25 grams of Spectrum Color pigment with 1 kg of resin.