Product description: Grove - module with quadruple alphanumeric red display 0.54".
Grove modulewith a 4-digit displayalphanumeric display with high brightness and red backlightingEach digit consists of 14 segments. Popular 7-segment displays can only display digits from 0 to 9 and a limited number of letters, while the 14-segment digital displaythere is no such limitationand can displayall characterswhich is why we call itthe alphanumeric.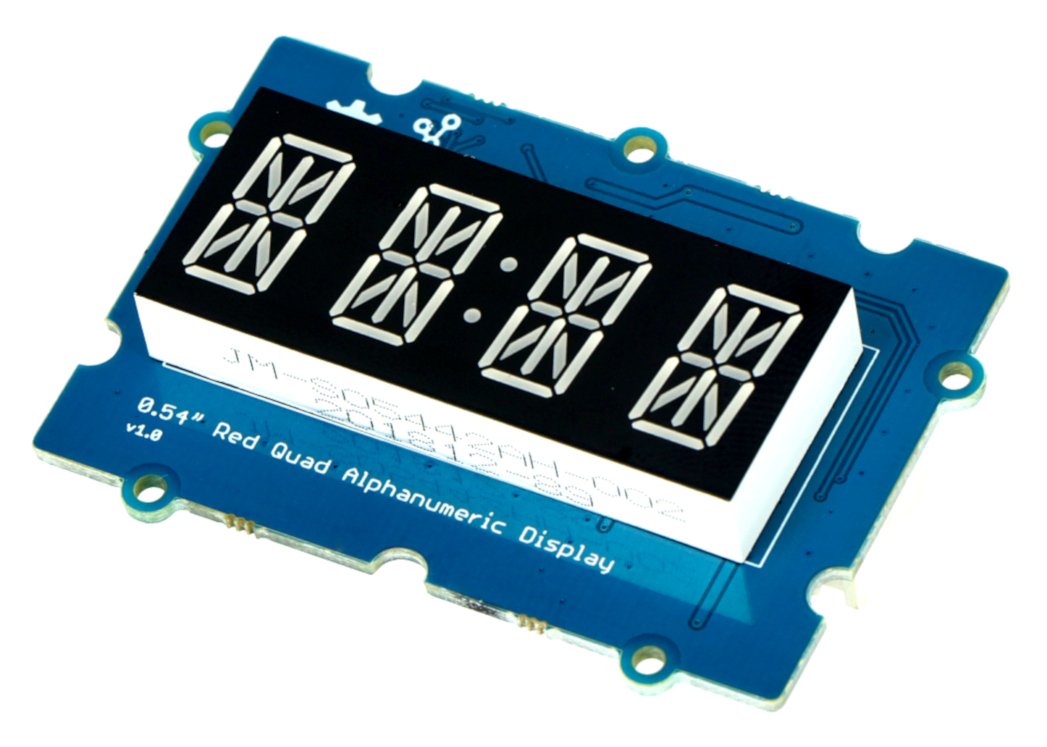 Grove - module with quadruple alphanumeric red display 0.54"
Thanks to thebuilt-in HT16k33 chip and Grove connector,only 4 wiresare needed to connect the module to the I2C bus. This is a significant convenience for people who have never used a soldering iron and avoids complicated wiring.
Features and applications of the Grove display
All letters and numbers can be displayed
Characterised by a very high brightness of 30 mcd
Thanks to the Grove I2C cable, it only takes two IO pins
Built-in display controller
Cathode display
I am used as a clock display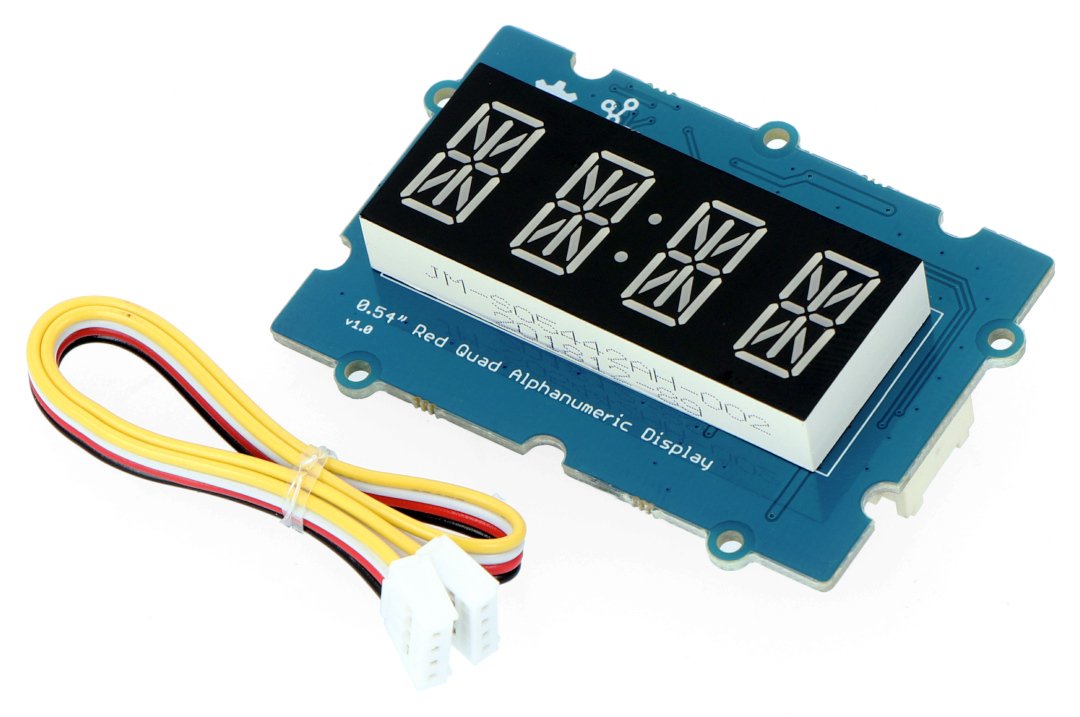 Grove quadruple alphanumeric display with red backlight 0.54"
Grove module outputs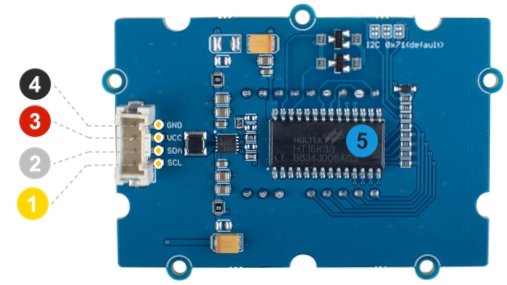 Pin
Description
1
SCL - I2C bus clock line
2
SDA - I2C bus data line
3
VCC - Power supply from 3.3 V to 5 V
4
GND - System weight
5
Chip HT16K33
The manufacturer has prepared a user guide and description of the module installation process
together with a sample code, all available under thislink.
Technical specifications of the Grove component with quad display
Parameter
Scope
Supply voltage
From 3.3 V to 5 V
Ambient temperature during operation
From -30 °C to 85

°C

LED display
JM-S05442ASR-001
LED controller controller
HT16K33
LED colour
Red
Clarity
30 mcd
Resolution
0.54 inch
LED segments
14
Size
40 mm x 60 mm
Output interface
I2C
I2C address
0x71 (Default)