Product description: OPLA IoT Starter Kit - Programming kit - Arduino AKX00026.
OPLÀ is the first IoT programming platform that allows you to create your own IoT devices with full control over their algorithms and your own data. Connected devices can be managed in Arduino IoT Cloud. There is also information read from sensors. The set allows to create 8 projects: 4 ready to deploy at home and 4 to learn about IoT, concepts and ways to use it in everyday life. It contains such elements as: Arduino MKR 1010, OLED display, OPLÀ board, sensors and cables.
OPLÀ board
The OPLÀ IoT Kit includes a specially designed OPLÀ Board development board that contains the sensors, relays and grove connectors needed to connect other sensors, so you can focus solely on programming, without worrying about peripheral connection problems. Thanks to Grove connector you can easily connect all sensors and modules from Grove series that are compatible with Arduino.
The board has it:
Round OLED colour display
5 touch buttons
5 RGB LEDs
Buzzer
Sensors: temperature, humidity, pressure and light
Relays
Grove connectors

Description of the elements on the board.
Allows to create 8 projects
The set includes elements to create 8 projects. You can use 4 of them in your home or office:
Remote control of lighting or other devices
Home Weather Station
Intelligent garden
Thermostat
The other 4 will allow you to learn about IoT, concepts and how they can be used in everyday life:
Home Alarm
Solar System Tracker
"Thinking about you" - communication between OPLÀ and Arduino IoT Cloud
Warehouse resource management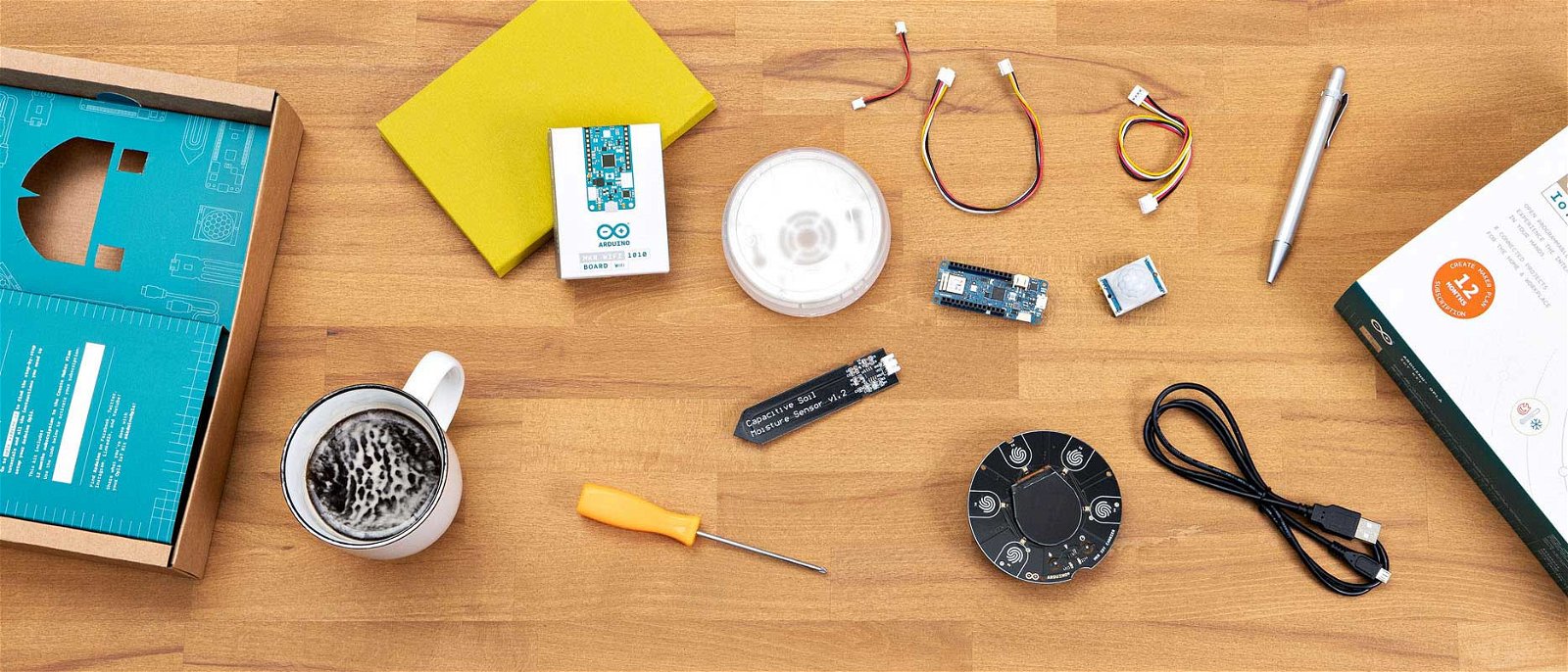 Creating projects.
OPLÀ set specification
The interface:

color display
touch-sensitive buttons
RGB LEDs
buzzer

Sensors and actuators

relays
embedded sensors
Grove connectors

Communication:

Exchangeable Arduino MKR* board (WiFi, BLE, GSM, LoRa, SigFox, NarrowBand)

Security:

cryptographic system for data transmission security

IoT cloud:

Arduino IoT Cloud** (device manager, dashboard, web hooks for communication between applications, mobile application)


*Arkduino MKR1010 is included.
** A 12-month Arduino IoT Cloud subscription is included in the set.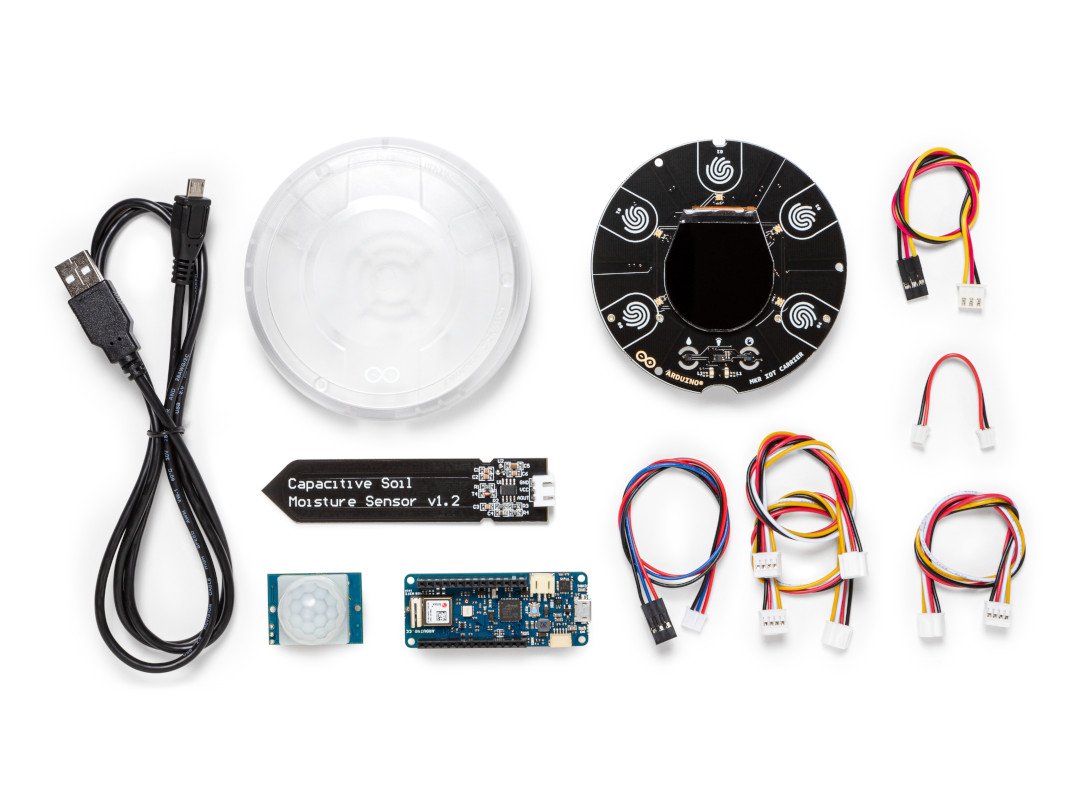 The contents of the set OPLA.
OPL setÀ includes
OPLÀ motherboard with display
Arduino MKR WiFi 1010
Plastic casing
2x wiring
Motion sensor
Soil moisture sensor
USB cable
12-month subscription Create Maker Plan