Description
The module is based on the single-wire 8002 amplifier with digital interface. It can work as asimple buzzer or play music. The volume is adjustable with built in potentiometer. The supply voltage ranges from 2 V to 5.5 V.
Key features
Small, compact size
Simple single-wire interface
Wide input voltage range
Connection
The sensor is equipped with a digital input which is to be connected to any input of the microcontroller.
The product is compatible with Arduino
Sample code and detailed information can be found inthe user guide.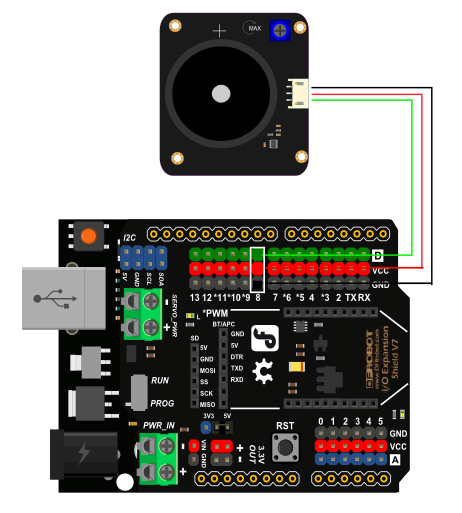 Sensor connection example.
Specification
Supply voltage: 2 V to 5.5 V
Interface type: digital
Board size: 40 x 40 mm
Weight: 14 g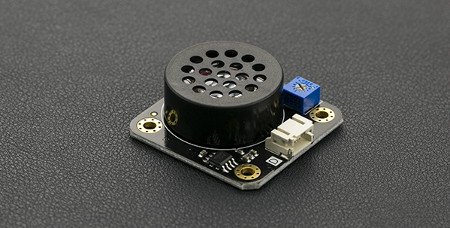 Boards are suitable for connectors withDFRobot IO Expansion Shield for Arduino V7.1.
Set includes:
Module with speaker
Connecting cable