Description
Module with digital barometer from Bosch BMP388. The measurement range is from 300 hPa to 1250 hPa relative accuracy of 8 Pa on approx. 0.5 m of altitude. The system is supplied with the voltage ranging from 3.3 V to 5.5 V.
The product is compatible with Arduino
Sample code and detailed information can be found inthe user guide.
Pins
The module works with any microcontroller equipped with digital inputs, includingArduino. To read data, simply connect the power supply and output pin to any input of the microcontroller, and program the system properly in order to read its status.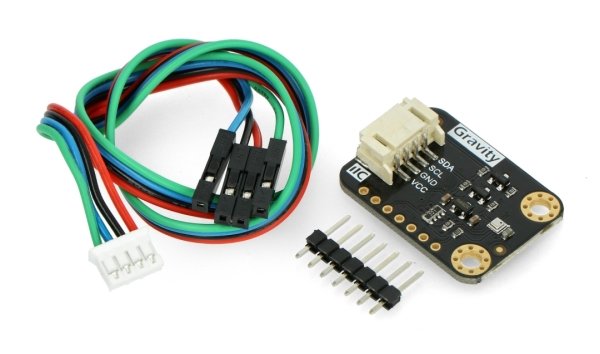 Specification
Supply voltage: from 3.3 V to 5.5 V
Measuring range: from 300 to 1250 hPa
Relative accuracy: 8 PA
Absolute accuracy: 50 PA
Interface:
Two mounting holes with the diameter of 3 mm
Operating temperature: -40 °C to 80 °C
Module dimensions: 30 x 22 x 7 mm