Product description: 2 MPx IP horn camera WiFi - for monitoring set ZMB-01 - Zamel ZMB-01/C
Additional WiFi camera for wireless monitoring set Zamel ZMB-01. The camera has a resolution of 2 MPx, can record Full HD material. It is equipped with IR illuminating diodes, which enable recording at night up to 25 m. The housing of the camera is made of metal, its watertightness class is IP66.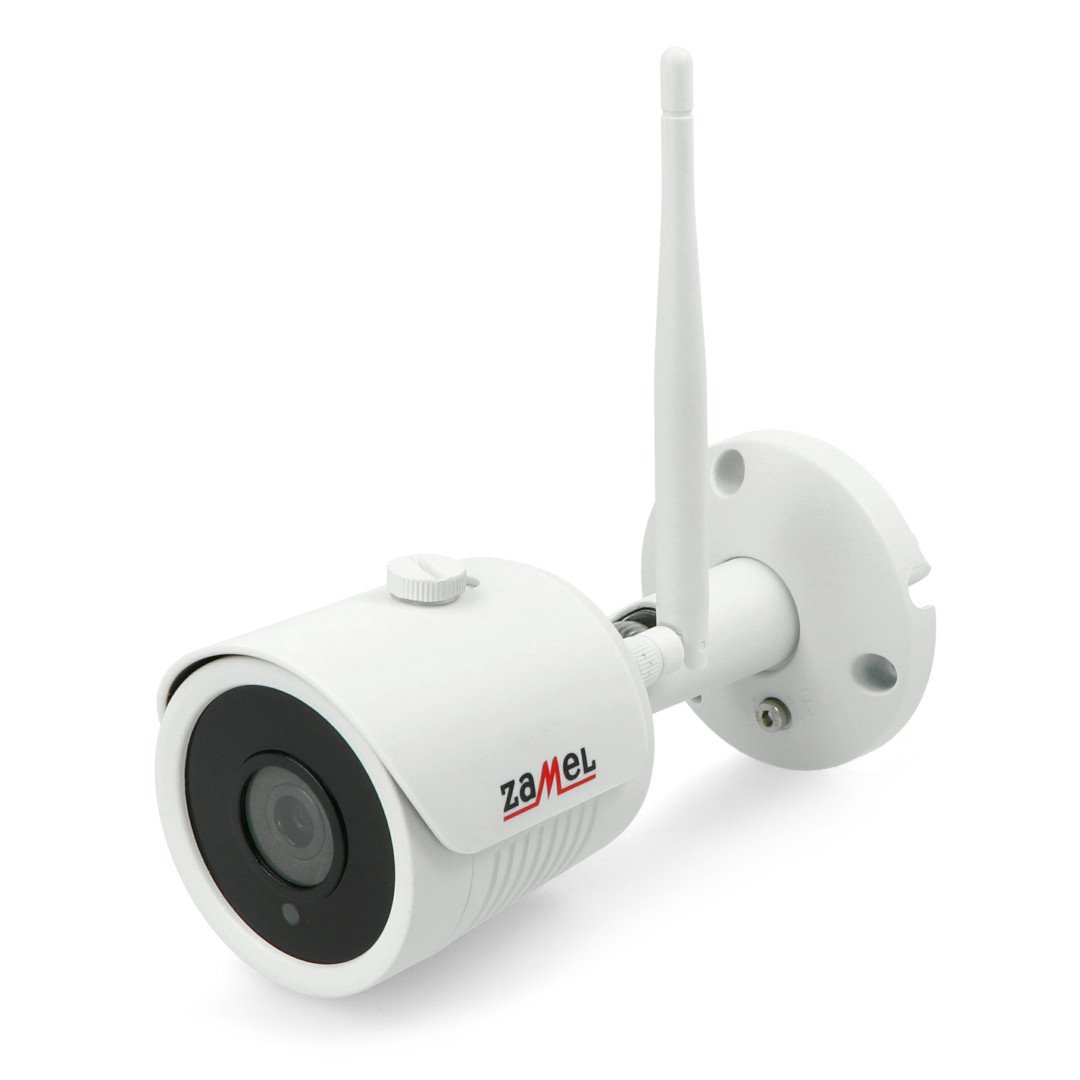 WiFi camera Zamel.
Main features of the camera Zamel
Resolution of 2 MPx (Full HD), 1080p (1920 x 1080 px).
IR illuminating diodes, enabling recording at night up to 25 m.
WiFi wireless communication, range up to 300 m in open area
Metal housing, weatherproof, IP66.
Specification of the Zamel WiFi camera
Camera
Power supply
12 V DC
Power consumption
1,7 W
Sensor type

2 MPx (1080p)

1/2.9" CMOS
Sensor HISILICON Hi3516C

Infrared
20 IR LEDs with range up to 25 m
Protection class
IP66
Dimensions
160 x 160 x 73 mm (with antenna)
Weight
284 g
Contents of the set
WiFi Camera
Power supply 12 V / 0.5 A
Mounting studs
Cable grommets