Product description: Electric actuator FDI 600 N 30 mm/sec 24 V - 40 cm extension
A professional electric actuator powered by24 V, suitable for heavy duty applications. FDI series actuators are characterized by high quality materials, perfect fit and very high reliability. The device has a lifting capacityof 600 N (60 kg), operates at a speed of 30 mm/s.The maximum current consumption is 3 A. The arm extension is 40 cm. Built-inlimit switchesprotect against exceeding the extension range.
The devices are available in different variants:
High-quality materials and precise fit of the components make the actuators very stable and silent.50 Wpowerensures thatthe actuator can withstand high loadsunder extremeoperatingconditions.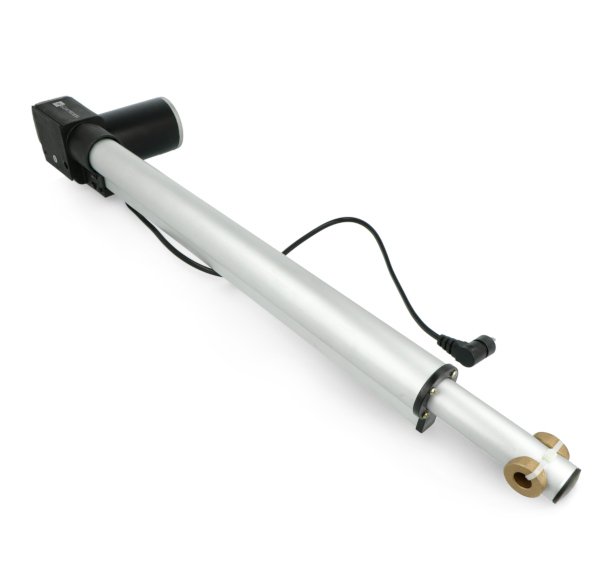 FDI 600 N 30 mm/sec 24 V actuator - 40 cm extension.
Applications for FDI electric actuators
FDI actuators are made of high quality materials, which makes them versatile. They are ideal forindustrial automationin factories, warehouses, etc., and are also suitable forbeds or operating tables. They also find their place in thehousehold.
24 V linear actuator specification FDI 600 N 30 mm/sec.
Name
Parameter
Supply voltage
24 V DC
Speed
30 mm/s
Maximum power
600 N (60 kg)
Maximum supply current
3 A
Power supply
50 W
Extension length
400 mm
Overall length in assembled condition L(min)
595 mm
Leakage class
IP42
Operating temperature
From -5°C to 45°C
Limit switches
Yes