Product description: rotary module for Snapmaker 2.0 A350T
Add-on that significantly extends the capabilities of the3 in 1 Snapmaker 2.0 A350T. Module allows you to carve and engrave oval materials, so you can easily create figurines in pieces of wood or create your own engraving on your favorite glass. The module is compatible with A350T and can be used for materials with a maximum length of225 mmand a maximum radius of68 mm.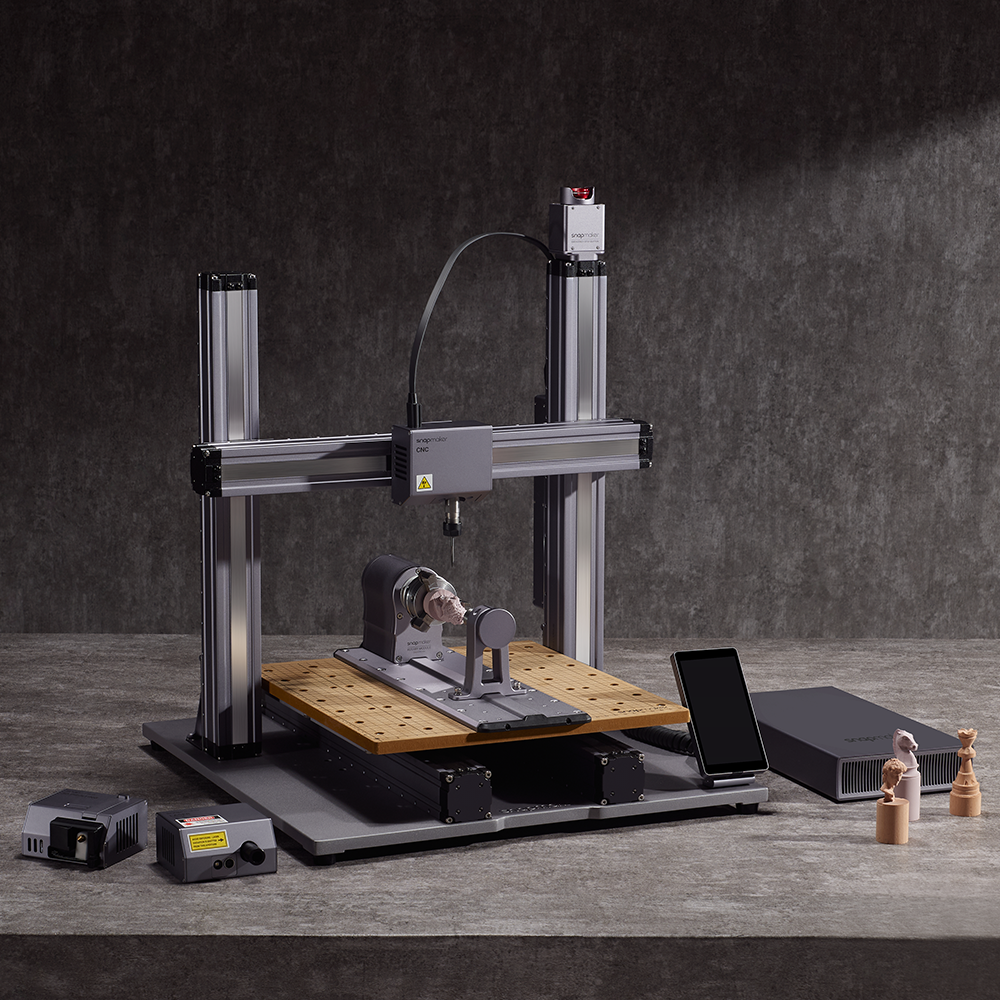 The rotary module is fully compatible with the emergency stop button and the housing designed for Snapmaker 2.0 A250.
More possibilities with accessories designed for Snapmaker 2.0
The rotating module is just one of the accessories designed for thebasicSnapmaker. Now you can also use a special housing, which additionally ensures the safety of your work and a button, which in an emergency situation can immediately stop the machine. All these products work together building a consistent ecosystem and making Snapmaker a great tool for bothhobbyistandprofessionalwho appreciate quality and reliability. Rotary module is supported by Snapmaker Luban software which is well known to Snapmaker owners.
Sales offer concerns only rotary module. Other Snapmaker products can be found in the appropriatecategory.
Rotary Module Capability
Using the rotating module does not reduce the quality of the created object in any way.The 3-jawchuck used in the module can be clamped from both the inside and outside of the object so the material being processed holds up very well. The module as well as the whole Snapmaker was built entirely withmetalcomponents, which makes the whole is even morestable and durable.
Technical Specification
Suitable for: Snapmaker 2.0 A350T
Maximum material dimensions:

length: 225 mm
diameter: 68 mm

Software: Snapmaker Luban
Dimensions: 384 x 120 x 108 mm
Weight: 2.4 kg