Description
A small wi-fi 2.4 GHz IEEE802.11b/g/n board, based on ESP8266 system with the leadss that are compatible with X-Bee. Communication via the serial UART interface. It has the ability to encrypt the transmission. Supply voltage is 3.3 V.
The device has a RESET button and a built-in switch that allows you to change the mode of operation:
BOOT- change of software
UART- communication via the serial interface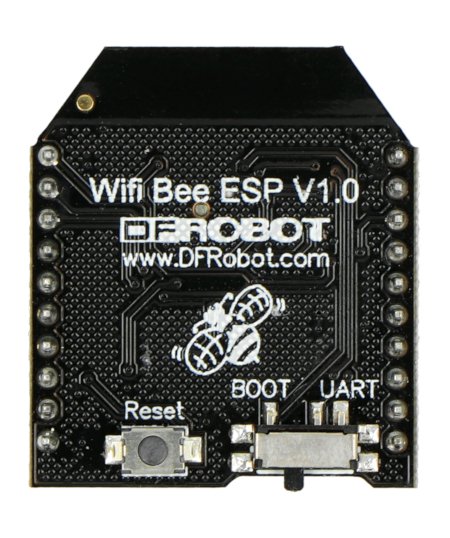 In order to start the system, you need to connect the board withthe Xbeesocket, e.g.Shield for Arduino.
 Specification
Supply voltage: 3.3 V
Built-in TCP/IP protocol
Built-in 32-bit processor
Encryption:
UART interface: RX, TX
The Wi-Fi standard: IEEE 802.11 b/g/n
Working frequency: 2.4 GHz