Description
Shield for Arduino with RTC DS1307 and a slot for SD memory cards. It can be used as a data logger, it has a place for an emergency power in the form of a round battery CR1220. The system allows the connection of additional sensors and expansion modules. It works with board Arduino Uno and derivatives.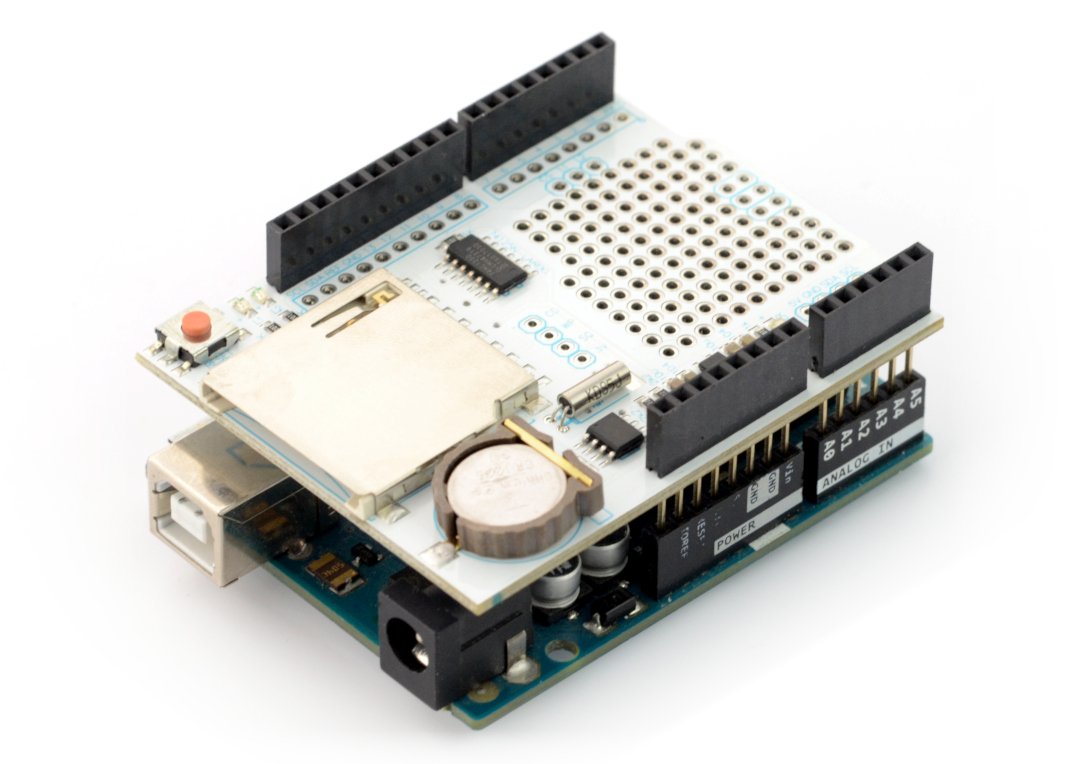 The subject of the sale is the shield.Arduinomust be purchased separately.
Arduino 
library
 is 
available for users,
 to facilitate module maintenance.
Specification
Built-in voltage regulator 5 V / 3.3 V
Two LEDs user
Space on the SD card
RTC DS1307 (documentation)
A place forthe battery CR1220(included)
Holes are designed for installing your own modules
The Arduino connectors to connect shields
A quartz resonator of 32 kHz
The Reset Button
It works with board of Arduino Uno and derivatives