Product description: Battery holder for two CR2032 3 V batteries - 5 pcs.
Stand for two CR2032 3V batteries. Can be used in many DIY projects that require battery power. The basket is equipped with a battery lock.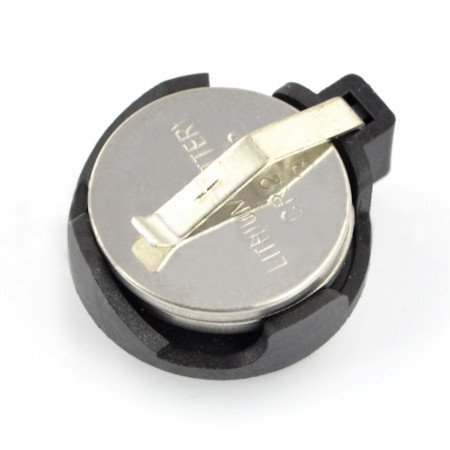 The subject of the sale is only the stand. CR2032 batteries
can be purchased separately.
Items sold in a package of 5 pieces.
Specifications of battery holder
Colour: black
Holder for two batteries
Compatible with CR2032 battery
Number of pieces included: 5