Product description: Basket for 1 battery type A23 (12 V) with cables
Basket for one A23 (12 V) type battery. It has wires with removed insulation at their ends, which makes mounting a device easier.
Specifications of the battery cage
Material: plastic
Colour: black
Basket for 1 battery
Compatible battery A23
Connections: 2 wires with insulation removed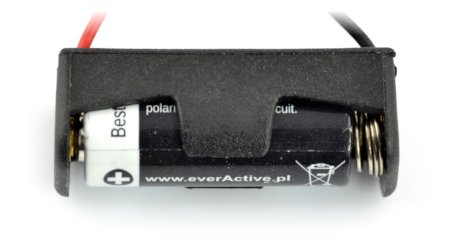 The subject of the sale is the basket itself. The A23 battery can be purchased separately.