Product description: Sonoff IP66 - Hermetic enclosure
Two-piece hermetic enclosure Sonoff dedicated for Basic and RF switches,the enclosureis compatible with POW, TH10,TH16,DUALand G1 switches when the sensor board is removed from the factory enclosure. For safe connection of cables to the switch PG7 chokes have been used, allowing for routing of cables with diameter from 3mm to 6.5 mm.The seal should be placed in the appropriate hole in the upper transparent cover, which after placing the switch in the middle should be screwed to the rest of the housing.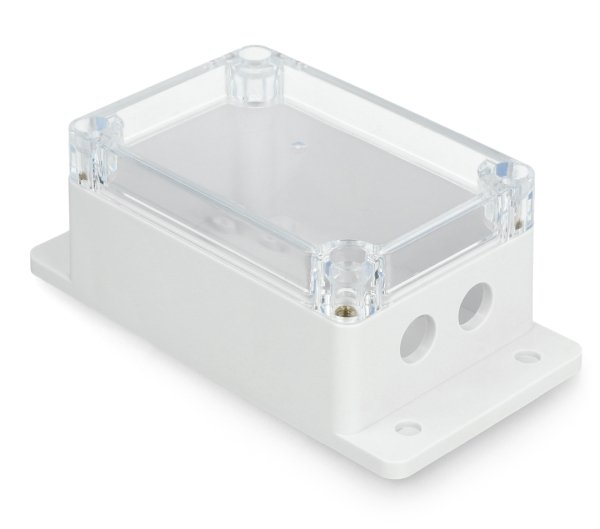 SonoffIP66hermetic enclosure.
Technical specification
Dust and watertight class: IP66
Housing material: ABS V0
Material of the upper case: PC V0
Colour: white
Dimensions: 132.2 x 68.7 x 50.1 mm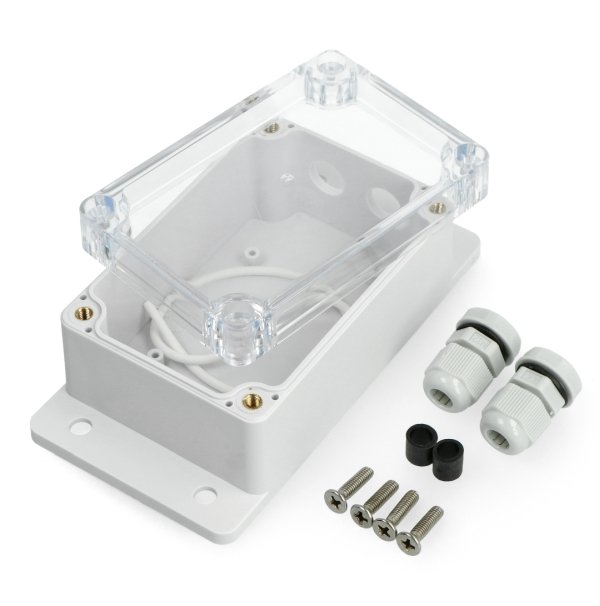 SonoffIP66kit contents.
Set contents
1x silicone gasket
2x PG7 choke
4x screws for connecting the elements
1x two-piece housing