Product description: Battery charger everActive NC-109 - 6F22 1-4 pieces.
Microprocessor-based mains charger, supportingNi-MH(nickel-metal hydride)rechargeable batteries. At the same time it is possible to chargefrom 1 to 4pieces of 6F22 rechargeable batteries of any capacity and in any configuration. The microprocessor controls each rechargeable battery separately.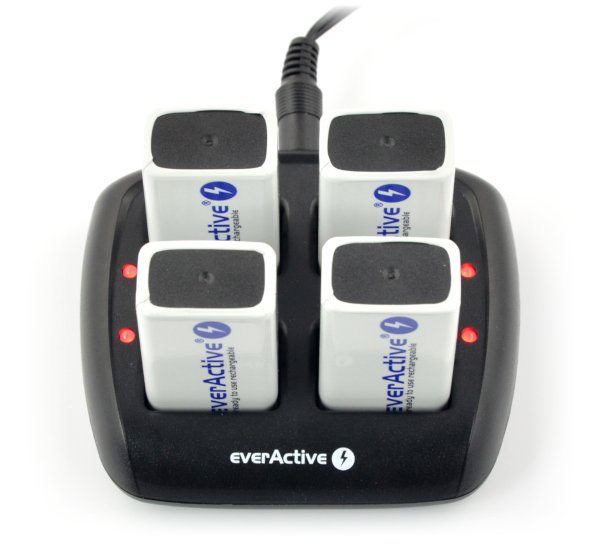 The subject of sale is the charger itself.Batteriescan be purchased separately.
Charger specifications
Power supply: 12 V DC / 500 mA power supply (included)
Supported Ni-MH batteries of any capacity:
Microprocessor control of each charging channel independently
4 LEDs with individual full charge indication
Overheating protection for charger and batteries
Overload / short circuit protection
Detection of damaged and alkali cells
Charging 4 pieces of 300 mAh batteries takes about 200 minutes.
Dimensions: 80 x 90 x 22 mm