Description: MPM3610 - 6V-21V / 1,2A step-down converter - Adafruit 4739.
Step-down converterbased onMPM3610chip. Input voltage range is 6 V to 21 V, the output voltage is5 Vand thecurrent capacity is1.2 A. The module operates at a constant frequency of2 Mhzduring PWM mode. It operates at a constant frequency of 2 Mhz during PWM mode. It is dedicated for use in circuits that should be supplied with 5 V from thebatteryor power supply. Thanks to its application the user can achieve muchhigher efficiency ofthe project.
Technical specifications of the Adafruit MPM3610 step-down converter
Inverter system: MPM3610
Input voltage range: 6 V to 21 V
Output voltage: 5 V
Current intensity: up to 1.2 A
Operating frequency (PWM mode): 2 MHz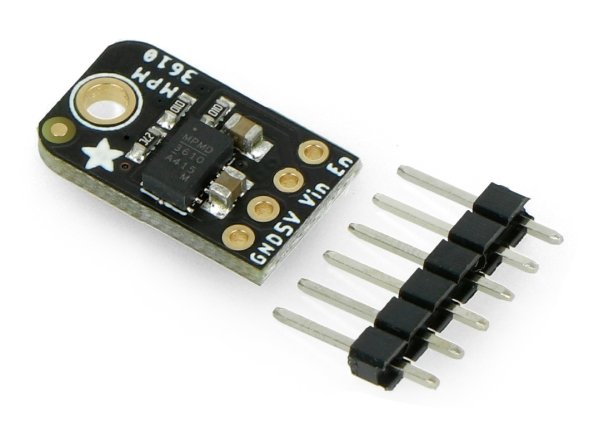 The kit includes goldpin connectors, dedicated to connect the step-down converter to the main module or prototype board.
Set contents
MPM3610 step-down converter module
Goldpin raster connectors 2.54 mm