Description
Universal board for e-paper displays with built-in wi-fi ESP8266 module. Board compatible with Arduino. The supply voltage is 5 V, it has the SPI 3-wire and 4-wire interface. It supports popular image formats.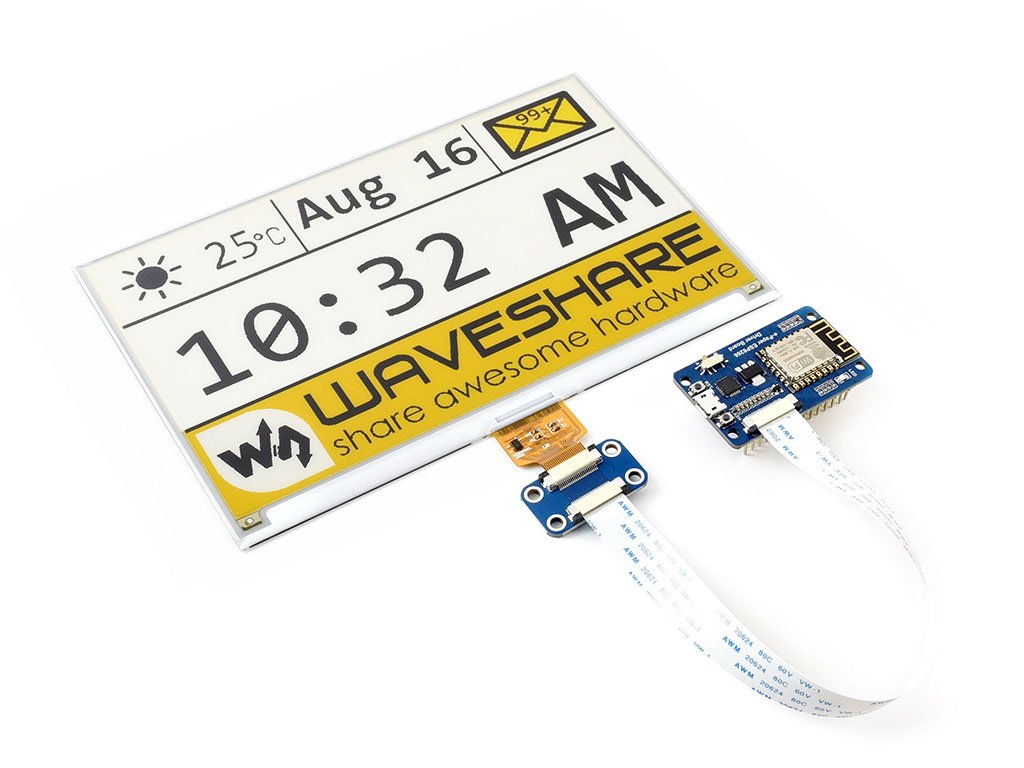 The set also includes an adapter with a 24-pin ribbon for displays.
Pins
The module has two 30-pin connectors with the popular interfaces. Detailed description of the pins can be found inthe user guide.


Specification
Supply voltage: 5 V
System: ESP8266
The wi-fi standard: 802.11 b/g/n
Interface: SPI
Size: 29,57 x 48,26 mm
Mounting hole: 2.9 mm