Description
Current sensor operating in the range of up to 20 A and up to 311 Volts on the basis of Hall effect. It works with AC and DC. The output is an analog voltage. The supply voltage is 5 V. The sensor has the insulation protecting from high voltage and nonconducting stand, in order to avoid danger. The kit includes a cable adapted to Gravity DFRobot IO Expansion Shield.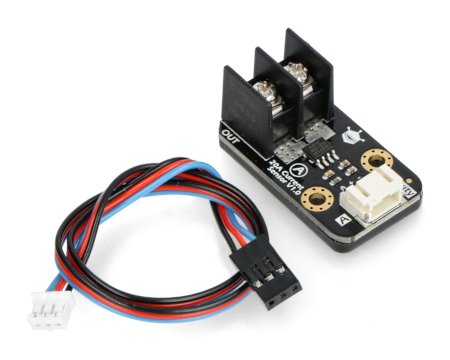 The product is compatible with Arduino
Sample code and detailed information can be found inthe user guide.
Connection
The module works with any microcontroller that has analog inputs, includingArduino. For this, you need to connect power supply and ground, and any analog pin of the microcontroller. On the other side of the module, you must connect the measured device.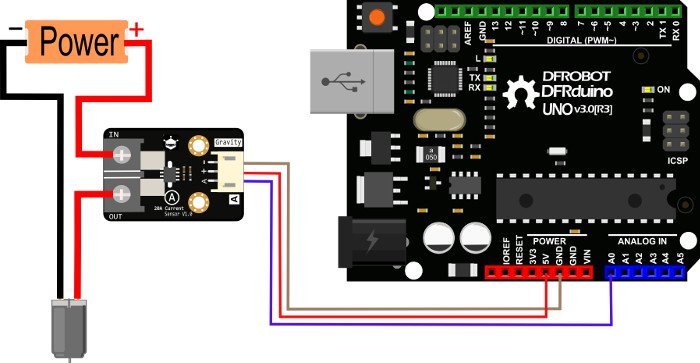 Example of connecting the sensor withArduino.
Specification
Supply voltage: 5 V
Range of current intensity:

from 0 A to 20 A DC
from 0 to 17 A (RMS) AC

Maximum measured voltage:
Error: +/- 3 %
Included is connection cable
Board sizes: 39 x 22 x 17 mm
Weight: 18 g