Description
Carbon dioxide sensor with analog and digital output. It is powered with 5 V, it works withthe Arduino modules. The kit includes a cable adapted to DFRobot IO Expansion Shield.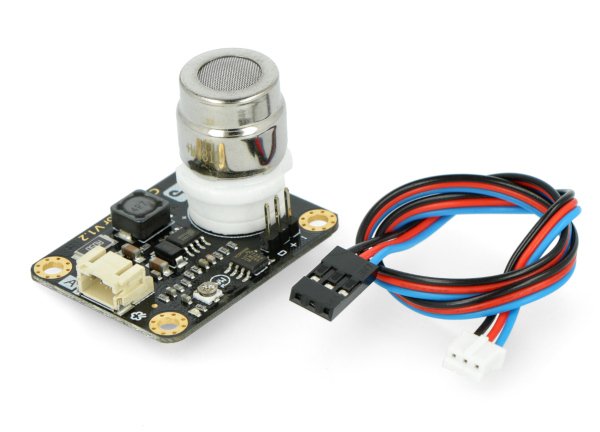 Communication
The sensor is equipped with a digital and an analog output. The voltage at the analog output decreases along with increasing CO2 concentration. The excitation threshold, after which the switching of the digital output can be set via the integrated potentiometer.
The sensor works with any microcontroller that has analog inputs, includingArduino. To read data, just connect the power supply and the output pin to any analog input of the microcontroller and to read the measurement result.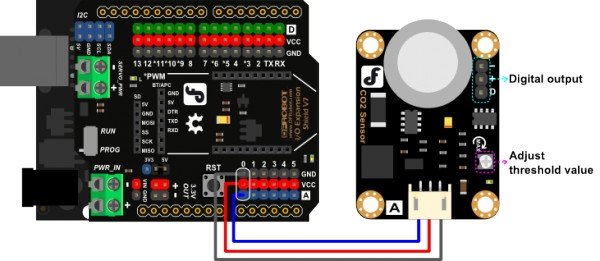 Example of connecting the  sensor. 
Specification
Supply voltage: 5 V
Based on MG811 module (documentation)
Communication:

the analog signal - the value decreases with the increase of the concentration of particles in the air
digital signal - informing about the exceeding of the threshold set by the potentiometer

Cable for connection withDFRobot IO Expansion Shield
Detailed data regarding the accuracy and operating conditions of the sensor, and charts can be found in thedocumentation.
Set includes:
CO2 sensor

Connecting cable