Description
Module with relay that allows for the control of the actuators consuming the current of up to 12 A through the ports of the microcontroller or any development kit, for example,Arduino. The kit includes a cable adapted toDFRobot IO Expansion Shield.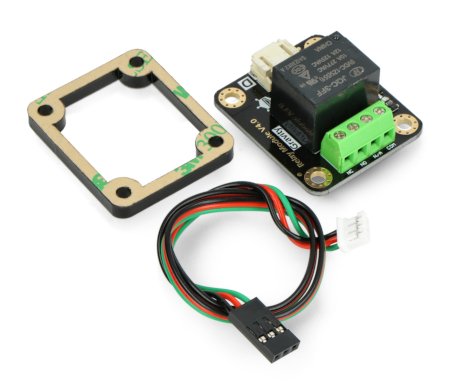 The product is compatible with Arduino
Sample code and detailed information can be found inthe user guide.

Connection
The sensor works with any microcontroller equipped with digital inputs, includingArduino. The voltage of the control over relay is 5 V DC.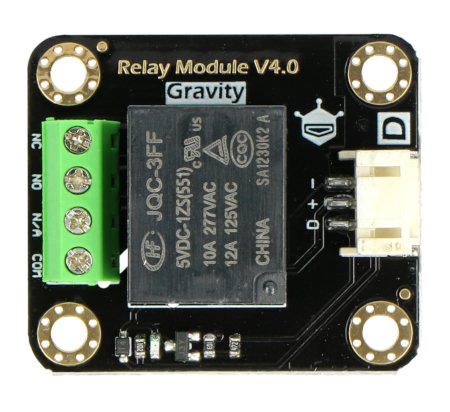 The board is suitable for connectors of DFRobot IO Expansion Shield for Arduino V7.1.
Specification
Control voltage: 5 VOLTS DC
Signal type: digital
Maximum contacts voltage: 277 V AC / 10 A, 125 V AC / 12 A
Maximum contact current: 12 A
Delay time: 10 ms
The dimensions of the board: 38 x 32 mm
Set includes:
Module with relay
Connecting cable